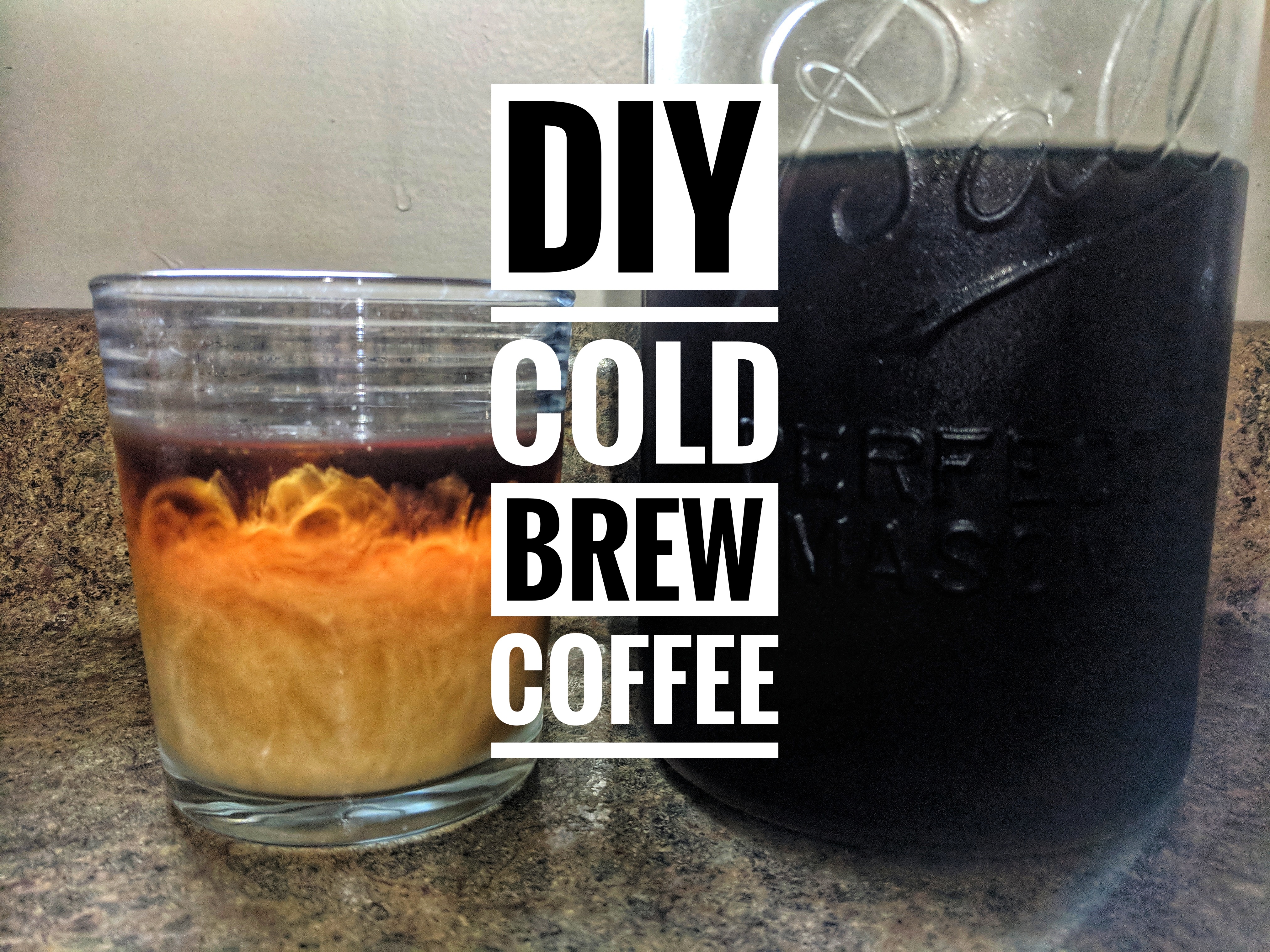 September 29th is National Coffee Day today!  YESSSS it is!  They make such a day for me, I'm convinced of it.  To say I love coffee may be an understatement and it's hard to believe that anyone could survive on its deliciousness more than me.  BUT,  I think my husband might like it almost more than I do!
We like experimenting with different types of coffees and adding to our coffee bar collection.  This past May we went to the Indy Cup 2018 – a Midwest coffee festival. I also post a lot about coffee.  The best of the best, Starbucks keto and low-carb options, DIY coffee drinks at home, etc. We drink our cold brew with a splash of heavy whipping cream to make it keto.  I also like to add a little stevia to give it some sweetness.  Just remember, cold brew is naturally slightly sweeter than regular coffee and has more caffeine!  In honor of National Coffee Day, I'm sharing with you our tried and true, easy, do-it-yourself recipe for cold brew success!
Click this link for the recipe for making the Cold Foam topper for your Cold Brew!
DIY Cold Brew Coffee Recipe
Ingredients
1 cup of ground coffee, your choice
1 quart filtered water
Instructions
Ground your beans and add to a quart jar or pitcher.
Add filtered water to the top.
Let sit in a cool, dark place (we used the pantry) for 12-24 hours. We brewed ours for 24 hours.
Strain the coffee through cheesecloth or a french press to separate the ground beans from the liquid.
Chill in the refrigerate, it will be ready to serve once chilled.
https://fieldsandheels.com/diy-cold-brew-coffee/
For additional links to other coffee posts, check these out!
DIY Iced Caramel Vanilla Bulletproof Coffee – recipe
Low Carb Iced Starbucks Drink Hacks
Skinny Pumpkin Spice Latte – recipe
*Cornfields & High Heels is a participant in the Amazon Services LLC Associates Program, an affiliate advertising program designed to provide a means for sites to earn advertising fees by advertising and linking to amazon.com