Blog posts contain affiliate links. When you click on these links I earn a small commission that helps keep this blog running and support my family. If you have any questions, feel free to read my disclaimer and privacy policy. Thank you!
Fall dinners are warm and comforting and this Keto Chicken Bacon Ranch Casserole is no exception.  Ahhh…bacon, just as it should have.  This creamy casserole is low carb and high in fat and packs a great flavor.  Even the kids liked it!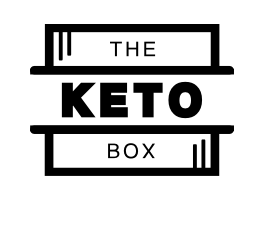 I was experimenting with a few different recipes and ended up modifying and making my own.  I like the way this recipe came together, it was the perfect texture and awesome nutritional facts with 36g fat and 5g total carbs! 
Please note that I am not a certified nutritionist. If nutrition is important to you, I highly encourage you to verify any data you see here with your favorite nutrition calculator & use ingredients according to your plan.
Keto Chicken Bacon Ranch Casserole – recipe
Ingredients
4 chicken thighs (makes about 3 cups of cooked, shredded chicken)
4 tablespoon of butter
1 pack ranch seasoning mix (or homemade seasoning)
8 oz cream cheese, softened
3/4 cup heavy whipping cream
1/2 cup crumbled bacon
1 1/2 cup Broccoli (or a 10.8oz steam bag)
1 10-ounce bag riced cauliflower
2 cups cheddar cheese
Instructions
Preheat over 350 degrees.
Cook chicken thighs in butter until cook through. Shred chicken and remove bones.
In bowl mix together chicken, ranch, cream cheese, heavy whipping cream and 1 cup of cheese. Set aside.
Place broccoli and riced cauliflower in the bottom of an oiled 9 x 13 pan. Layer the chicken mixture over the broccoli and cauliflower.
Bake at 350 for 25-30 minutes.
Remove from oven and add remaining cheese to the top. Put back in the oven until cheese is melted.
Nutrition Facts
Keto Chicken Bacon Ranch Casserole – recipe
Serves 1
Amount Per Serving
Calories

458

% Daily Value*
Total Fat

36

55.4%
Saturated Fat
0
Trans Fat
Cholesterol
0
Sodium

1552

64.7%
Total Carbohydrate

5

1.7%
Dietary Fiber

1

4%
Sugars
Protein

30
| | |
| --- | --- |
| Vitamin A | Vitamin C |
| Calcium | Iron |
* Percent Daily Values are based on a 2,000 calorie diet. Your daily values may be higher or lower depending on your calorie needs.
https://fieldsandheels.com/keto-chicken-bacon-ranch-casserole-recipe/