Jump to recipe
I missed french fries and loaded tater tots!  I crave these on a regular basis, especially the oh-so-good Chick-Fil-A and Portillo's ones.  Oh my goodness!  But alas, any good low-carb diet does not allow for this fried potato goodness, so like any fry-lover I've created my own ways of eating "fries" on keto.
Blog posts contain affiliate links. When you click on these links I earn a small commission that helps keep this blog running and support my family. If you have any questions, feel free to read my disclaimer and privacy policy. Thank you!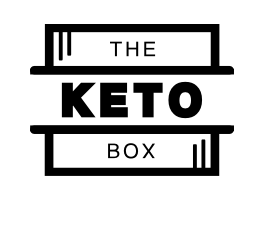 Introducing Loaded Cauliflower Tots.  If you haven't lived under a rock in the last year I'm sure you've seen some version of cauliflower tots that are low-carb.  The store sells them but be warned, they are still made with carby ingredients!  This is my own version of loaded tots, basically covered in lots of cheese and bacon.  Because you can't go wrong with that!
Follow the directions on this recipe because you will want to make sure you blanch the cauliflower before using it.  You can just use bacon bits, or feel free to be ambitious and cook up some fresh bacon to crumble.
Ingredients
1 head of cauliflower
1 tsp salt
1 package of bacon bits (or cooked bacon, crumbled)
2 cups of cheddar cheese (shredded)
1/4 cup chopped green onions
Instructions
Preheat over 350 degrees.
Line a pan with parchment paper.
Remove core of cauliflower and blanch the cauliflower "trees" in salted boiling water until tender.
Put tender cauliflower on top of the parchment paper and slightly "mash" with a potato masher (do not mash like mashed potatoes, still keep most pieces intact).
Add cheddar cheese, bacon bits and green onions.
Place pan in oven and let cook for 10-15 minutes until all cheese is melted and slightly bubbling.
Remove from oven and serve immediately.
Add sour cream, ranch, etc. as desired for additional toppings.
Nutrition Facts
Loaded Cauliflower Tots
Serves: 6
Amount Per Serving:

1

Calories

254

% Daily Value*
Total Fat

18

27.7%
Saturated Fat
0
Trans Fat
Cholesterol
0
Sodium
0
Total Carbohydrate

6

2%
Dietary Fiber

2

8%
Sugars
Protein

16
| | |
| --- | --- |
| Vitamin A | Vitamin C |
| Calcium | Iron |
* Percent Daily Values are based on a 2,000 calorie diet. Your daily values may be higher or lower depending on your calorie needs.
Please note that I am not a certified nutritionist. If nutrition is important to you, I highly encourage you to verify any data you see here with your favorite nutrition calculator & use ingredients according to your plan.