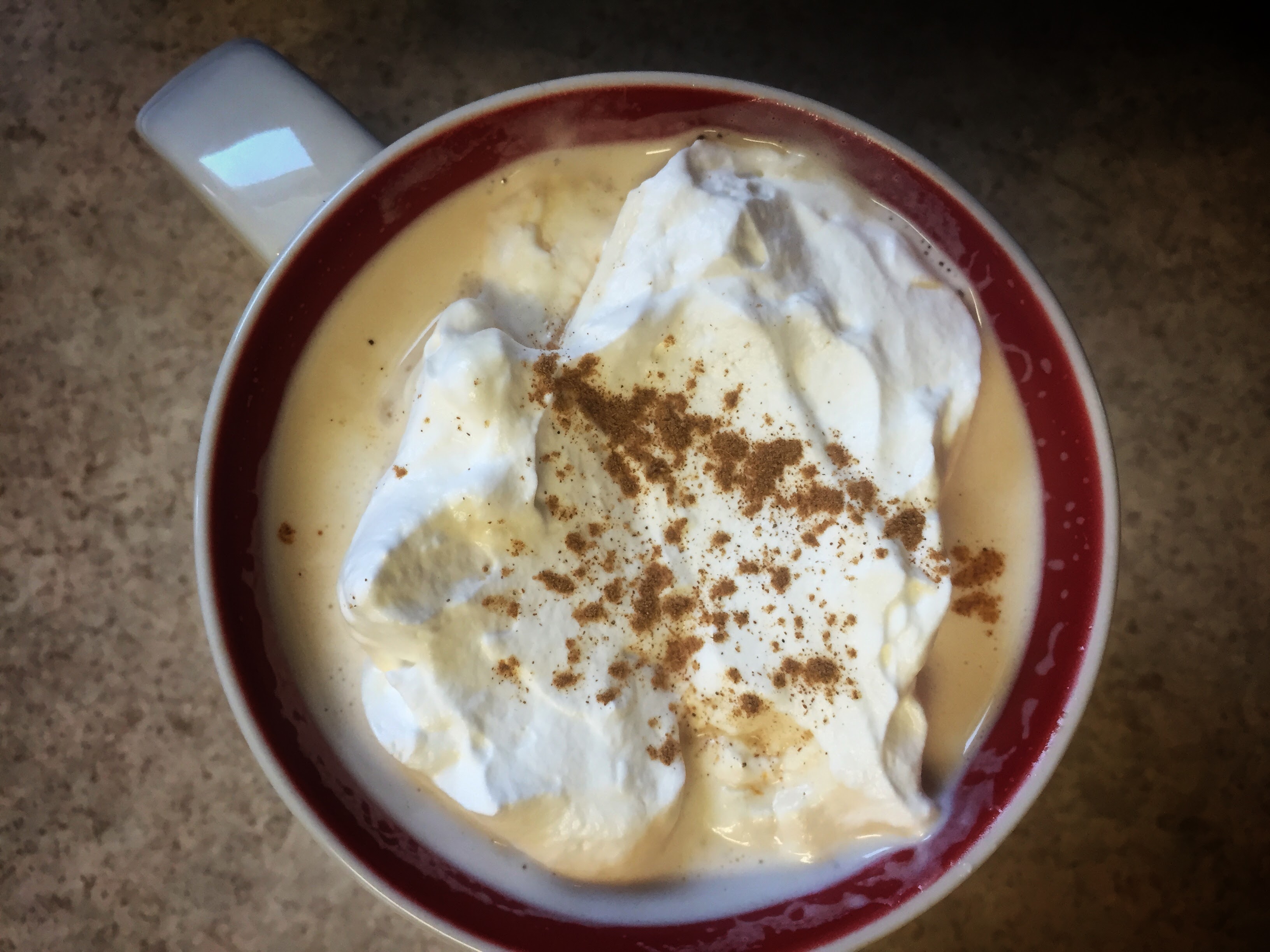 I've been craving Pumpkin Spice Lattes like crazy ever since Starbucks introduced their come-back at the beginning of this month, affectionately known as the PSL.  The only problem is that even a tall Skinny PSL lands you 200 calories and 38g of sugar!  Seriously, if that's considered "skinny" I'm just gonna go for the real deal and get a regular PSL for only 100 calories and 1g of sugar more.
This is what lead me to the creation of my very own skinny PSL.  I'm also saving myself amount five bucks per drink!  I love this Sugar Free Pumpkin Spice Syrup I discovered from Dashing Dish, it is dairy-gluten-and-sugar-free!  This easily fits into the THM, Paleo, and clean-eating lifestyle.   Drizzling a little bit of this into some pumpkin flavored coffee is ah-mazing, however, it really spices up plain coffee and expresso as well.  I whipped up my own whipped topping that is also sugar-free, in my opinion, nothing beats freshly whipped topping!
Sugar-free Pumpkin Spice Syrup
1/3 cup pumpkin

 puree

1/2 cup 

Baking stevia OR 1 cup sweetener that measures like sugar

1/2 tsp 

Vanilla extract

1 1/2 cup 

Water

Pinch 

Salt

1 tsp 

Cinnamon

1 tsp 

Pumpkin pie spice
Combine all ingredients in a medium saucepan and bring to a boil over high heat. Turn heat down to medium, and bring to a simmer, stirring occasionally to keep the syrup from burning. (Be sure to stir from the bottom of the pot, to make sure the syrup is not burning at the bottom).
Let the mixture continue to simmer until it thickens up to become a syrup and begins to coat the spoon for about 10-15 minutes. You will know it's about ready when it starts to bubble and get thick.) Remove from heat.
Let come to room temperature, and refrigerate in a sealed container. The syrup will thicken a bit in the refrigerator but will become syrup again when heated in the microwave for 20-30 seconds, or you could add a few tbs of water to thin it to your liking.
Whipped Topping
1 pint Whipping cream

1/2 cup 

Swerve

1/2 tsp 

Vanilla extract
Place cream, swerve, and vanilla extract in a mixing bowl.  Using a stand or hand-held mixer with a wire whip at medium speed, whip until cream begins to thicken. Continue whipping for several minutes until the cream is fluffy but not too firm. Use on top of coffee!