Frequent Gulf Shores Visitor
Rewind back 2018 and we were walking on the beaches of Gulf Shores, Alabama during its prime off-season.  We visited Alabama's gulf coast the week of Christmas and enjoyed all the fun of a tourist, except without the crowds of tourists.  December and January are pretty deserted in this part of the state. It's the months where you can connect more with locals, without all the hustle and bustle of spring and summer breaks.  It's also when visitors can get some great deals and discounts on travel and accommodations!
This is not a sponsored post, opinions are purely my own. Blog posts contain affiliate links. When you click on these links I earn a small commission that helps keep this blog running and support my family. If you have any questions, feel free to read my disclaimer and privacy policy. Thank you!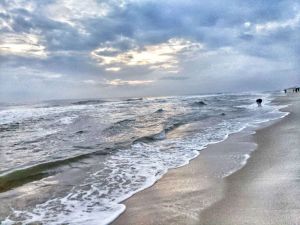 I've been traveling to Gulf Shores, Alabama annually for over 30 years.  Besides my hometown, I know this destination like the back of my hand.  I have family that lives here, which is why I've visited so frequently.  As a child, my parents took us to Gulf Shores and now I take my own kids.  When visiting, we get in both time with family and vacation.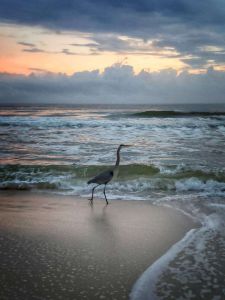 When is the best time to visit Gulf Shores?
Well, in my humble opinion:  offseason.  This is usually November-February, keeping in mind that the holidays during those months (Thanksgiving & Christmas) still experience some peak travel so prices might increase.  We normally stay the days and weeks following Christmas.  Depending on the year, it might be too cold to swim but I've been able still to enjoy the beach.  Some years I've experienced weather in the 70s and even 80-degree range at the end of December, and others have dipped down into the 40s and 50s.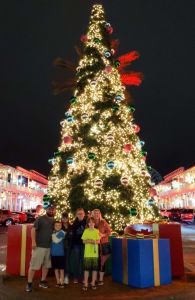 If you prefer to visit while it's warmer, visiting in the Fall is ideal.  If you have kids, a Fall break is usually ideal for vacationing without taking kids out of school.  While prices aren't as affordable as winter prices, they are more discounted than Spring or Summer.
If you travel during the Spring or Summer, expect that it will be more crowded. Keep in mind that during the Spring break, LSU and Alabama college students frequent the gulf coast beaches.  While Gulf Shores has done a decent job of trying to limit, and even ban, the college partying during Spring break, it is still one of the busiest seasons.
Accommodations
Over the years I've stayed in MANY different types of lodging along the Gulf Shores and Orange Beach coast.  Sometimes I've stayed on the beach, across the street, or farther inland (like Foley, AL).  Usually, we rent a large beach house that several of us share or a condo, and on rarer occasions, a hotel.  Renting a larger place allows the potential option of a private pool, but a condo will usually always have pool options as well.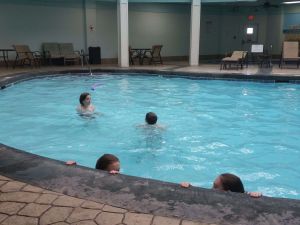 I frequently suggest Airbnb for accommodations (click HERE for $55 off your first stay), it great for individuals, couples, and even families.  For beach houses, I also find VRBO a great resource!
You will also find that there is value is staying longer, I often find a higher discount for staying an entire week verse only a few days.  For example, I once paid the same amount for 7 nights of accommodations as it was for 4 nights, at the same place.  Keep a lookout for free night deals and higher discounts for longer stays (especially on Airbnb)!
Thing-to-do
It can be quiet expensive to entertain a family when on vacation so I've learned how to be thrifty while still having fun on vacation!
Mini golf at Tiki's

Tiki's $5 mini-golf.  This place has been around FOREVER, I even visited as a kid!  For only $5 per person, you can play mini-golf for as long as you want.
The beach.  Duh, this one is just a given.  The beach is free to the public and can be used at any time.  In some spots, you'll have to pay for parking, usually just a few bucks, but there is also free public parking available.
National Naval Aviation Museum in Pensacola, FL.  It's about a 45-minute drive from Gulf Shores, but it is free and worth a visit!
SPECTRA Light Show at The Wharf.  The Wharf puts on free nightly light & music shows throughout the year!

Christmas SPECTRA light show at the Wharf

Alabama Coastal Birding Trail. A free bird watchers paradise that features 6 trails.

Orange Beach Indian & Sea Museum. A museum offering memorabilia relating to the North American and fishing heritage.  Open Tuesday-Thursday from 9 am-1 pm.
Gator Lake Trail.  You can take a short 1-mile hike to Gator Lake in hopes of spotting a gator (although we have never spotted any), there are views, an overlook, and lots of opportunities to spot some species native to the area.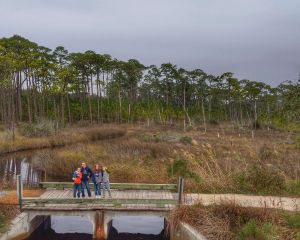 Perdido Key State Park. So of the most beautiful views and Instagram photos can be found here!  And only $3 to park for the day!
Bon Secour Wildlife Rescue. Beautiful place to take a hike and see wildlife!
Gulf State Park. Full of activities such as hiking, canoeing, birding, swimming, and biking. Ride a bike for free with the Bike-Share program!
Other Money-Saving Tips
If you've read my blog long enough you know I'm all about saving money and seeking out the best deals.  With a family of six, money-saving options are one of the reasons we are able to travel!
Want to eat out?  Check Groupon first!  I've found many restaurant deals here for Gulf Shores and Orange Beach that I've used while vacationing.  Also, consider dining over the lunch hour versus dinner since lunch menus and specials usually often bigger discounts.
Purchase your own groceries.  This is the benefit of renting a house or condo: a kitchen to use for meals.  I highly suggest using the Walmart pick-up option, there is a Walmart located just a mile from the beach with pick-up available.  Here you will find the most affordable grocery option in town, plus you can stock up on toilet paper, sunscreen, and anything else you may have forgotten at home.  Order online or in the app, schedule a pick-up time and all your groceries will be brought out to your car!  New customers get $10 off their first order with this link!

Holiday family dinners in one of the rented homes!

Stop by the Gulf Shores Welcome Center to browse their brochures, which contain discount coupons to local restaurants and attractions.
---
Pin It!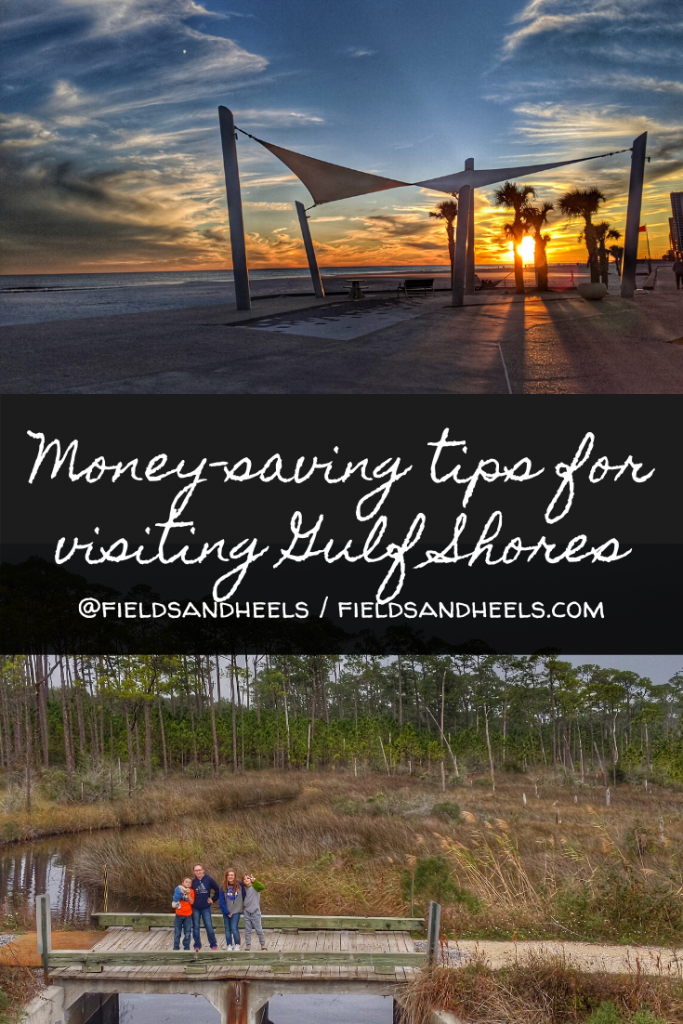 ---
Other posts you might enjoy:
Chicago Cubs Fan Family Outings
Spend a Day in Madison, Indiana