5 Ways to Prepare for a Trip to French Lick
Indiana can rightly be called an underrated place for a getaway. When you really look into the state from a tourist perspective, you quickly find that beautiful places, lovely towns, and specific attractions abound. And if you're looking to really unplug from your day-to-day life and enjoy a bit of a luxurious, recreational trip, one place, in particular, stands out: French Lick.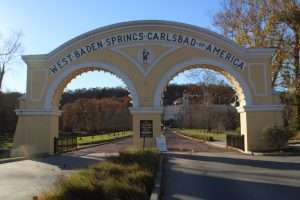 Specifically, it's the resort complex in French Lick that appeals for a weekend escape (or longer, if you can swing it!). You may actually have read here before about some of the casino entertainment you can find exploring Indiana, and specifically during a trip to Evansville. But in French Lick, you'll find something a little more involved — a full-fledged casino resort that caters to travelers from all over the country.
While casino activity is at the heart of French Lick Resort though, it has grown over time to become a much more expansive vacation spot. Whether you just want to relax and take it easy or enjoy some gaming and activity, this (somewhat) hidden Indiana gem has it all.
If that sounds good to you, read on for a few of our tips for what to do before you go!
---
Disclaimer: Blog posts may contain affiliate links and/or ads. When you click on these links I may earn a small commission that helps keep this blog running and support my family. If you have any questions, feel free to read my disclaimer and privacy policy. Thank you!
COVID disclaimer: When traveling and visiting businesses, please check state and business guidelines and hours before arriving. As always, be safe for yourself and others!
---
Learn the history
When we refer to French Lick Resort as a casino complex, it's important not to get the wrong idea in your head. This is not some gaudy Caesar's Place plopped in the middle of Hoosier National Forest. It's actually something of a vintage, retro-American hotel that's been rebuilt and reimagined over the years. The history of French Lick Resort dates back to 1855, and includes a devastating fire, a stint as a U.S. military hospital, and the moniker "The 8th Wonder of the World." If you're a fan of cultural attractions, reading up on this history before you go will only enhance your visit.
---
Choose a hotel
This is a small, practical step, but an important one. The French Lick Resort actually consists of three separate hotels: West Baden Springs, French Lick Springs, and Valley Tower. They're all part of the complex and enjoy many of the same amenities, such that they're something of a blended experience. But you'll still need to choose one to stay at as your primary destination while visiting French Lick.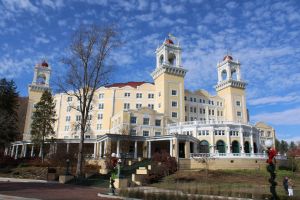 ---
Brush up on your poker skills
The French Lick Casino is fairly large and is known to have more than 1,000 different slot and electronic games. Between the video poker included among those electronic games and the dozens of card tables in the casino though, this is one casino in which poker still rules. So, if you are interested in enjoying a bit of gaming while you're vacationing, make a point of brushing up on your poker skills! This doesn't mean you have to be an expert. French Lick Casino is welcoming to relative beginners. But you should know the basic rules, and more crucially have an understanding of the values of different hands and how they rank against one another. As is explained through Poker.org's rundown of hand values, these are the same across most popular variations of poker, which means there's not that much to learn. Nevertheless, being able to follow the rules and recognize quickly how pairs, three-of-a-kinds, etc. match up against each other helps you to enjoy in-person poker rather than just struggle through it. So it's worth a brief study.
---
Polish off your golf clubs
French Lick Resort also has its own golf courses, and they happen to have wonderful reputations. In fact, they've even been written up by World's Best Golf Destinations! There are now four specific courses at the resort complex: The Pete Dye Course, The Donald Ross Course, The Valley Links Course, and Sultan's Run. Their beauty and quality are such that they've actually been used to host a number of official championships, including the Senior LPGA Championship and The Donald Ross Classic. Suffice it to say, if you enjoy golf (or you'd just like to give it a try on a world-class course) you should prioritize this part of the resort. Polish off your clubs, book a tee time and enjoy.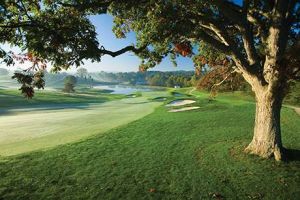 ---
Pick out a riding outfit
There are plenty more activities at the resort, ranging from bowling to spa sessions, to swimming and cycling. One that you're less likely to enjoy on any old weekend at home though is horseback riding. French Lick Resort has its own, on-site stables and riding paths, enabling guests to take rides and explore the area. It's a wonderful way to enjoy the beauty of the land. And absolutely one of the more unique activities at the resort. So our last tip for a trip to French Lick is to pick out a riding outfit and book some time at the stables!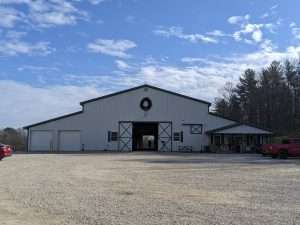 ---
Pin It!
---
Other articles you might enjoy:
8 Reasons You Should Visit Evansville, Indiana