Junction City/Geary County, Kansas
I spent a week traveling along I-70 from Indiana to Kansas and one of the first stops I made was to Junction City/Geary County. Kansas is for you if you're interested in history, nature, or agritourism. The Historic Fort Riley is a prominent destination in Geary County, serving as an active United States Army base and site for several historical exhibits.
The nature areas, museums, and agritourism activities are plentiful. I filled up on ice cream from Hildebrand Farms, but luckily I got in enough hiking and walking to help me burn it off. Let me tell you about it!
Disclaimer: Blog posts may contain affiliate links and/or ads. If you click on these links, I may earn a small commission. This helps keep the blog running and supports my family – at no cost to you. If you have any questions, please read my disclaimer and privacy policy. A special thanks to Visit Owensboro for hosting my trip. All opinions in this article are my own.
Here are a few ideas on things to do in Junction City/Geary County.
Fort Riley has been in continuous operation since 1853 and is home to the 1st Infantry Division ("Big Red One"). It offers various historical exhibits and tours between its three museums: The U.S. Calvary Museum, The First Infantry Division  Museum, and the Custer House. The U.S. Calvary Museum is a military museum housed in the former Fort Riley hospital, built in 1855. The hospital was remodeled in 1890 as the Cavalry and Light Artillery School headquarters. In 1957, the building was again renovated to become the official home of the U.S. Calvary Museum. It's the oldest preserved structure on Fort Riley and just underwent a major renovation.
The U.S. Calvary Museum tells the story of Fort Riley and the U.S. Cavalry from the "Dragoons and other mounted forces during the Revolutionary War to the establishment of the First Regiment of Cavalry in 1861 through World War II" and to the present day. It is dedicated to preserving the history of the United States Cavalry and the 1st Infantry Division. The museum offers a variety of programs and events, including guided tours, lectures, and demonstrations.
The First Infantry Division Museum is located next door to the U.S. Calvary Museum, and as of June 2023, it is still undergoing renovations. This museum was built as barracks for the Cavalry School Band in 1905. The story of how "Big Red One" formed (1917 to present) is told here. The Custer House is the only remaining officers' headquarters. The museum was originally thought to be George A. Custer's original home, which was destroyed by a fire and then remodeled; it offers a glimpse of Army life in the 19th century and is refurbished with 1870s furniture.
The U.S. Calvary Museum and First Infantry Division Museum are open to the public year-round. The Custer House is open Memorial Day through Labor Day. Admission is free.
Here are some of the things you can see at the U.S. Calvary Museum:
Over 1,000 uniforms, including uniforms worn by famous cavalrymen such as George A. Custer and John J. Pershing.
Collection of other rare artifacts and historical objects, including saddles and wagon wheels.
The new interactive Children's Area on the second floor.
Native American display
A replica of Custer's Horse
New renovations: new lighting, updated technology, redesigned display cases, new heating, cooling, and ventilation systems, 3D exhibits, reader rails, interactive visual displays, and upgraded elevators.
Know before you visit Fort Riley.
The public can visit the Fort Riley Museums by obtaining a Fort Riley Visitor Pass at the Henry Visitor Control Center. The Henry Visitor Control Center is at 100 Henry Gate Road, Fort Riley, Kansas, and is open seven days a week (see website for hours). You can request your Visitor Pass online in advance.  Once you have obtained a pass, you can use this to gain gate access and drive to the museum, which is located at 1100 South 1st Street, Fort Riley, Kansas.
Here are some additional things to keep in mind when visiting the Fort Riley Museum:
Visitors cannot bring weapons or other prohibited items onto Fort Riley.
Visitors ages 18+ will need valid identification.
Visitors are not permitted to smoke or use tobacco products on Fort Riley.
Visitors are not permitted to take photographs of sensitive military installations.
Milford Lake and Nature Center
Go boating, fishing, swimming, and camping at Milford State Park. Milford Lake is the state's largest lake, with a variety of boating and fishing opportunities, and it is also a popular spot for swimming and camping. You can also rent a pontoon boat or kayak and explore the lake at your own pace. Campsites, ten cabins, and a Marina with brand-new boat slips are available for rent.
Hildebrand Farms Dairy
Hildebrand Farms Dairy
has been a family brand since 1930. Over the years, the farm has been rebuilt and is fully sustainable, with a bottling plant selling seven milk varieties in more than 120 stores. From four cows in 1930 to more than 150 in 2023, Hildebrand continues their mission of selling a wholesome product. You can visit the Farm Store on the farm and get real soft-serve ice cream made with fresh milk. While you're there, take a tour of the dairy farm. Tours include a walk through the milk barn, free-stall barn, calf barn, and dairy processing plant. The most enticing part is getting to try the milk and ice cream!
Tours need to be scheduled in advance.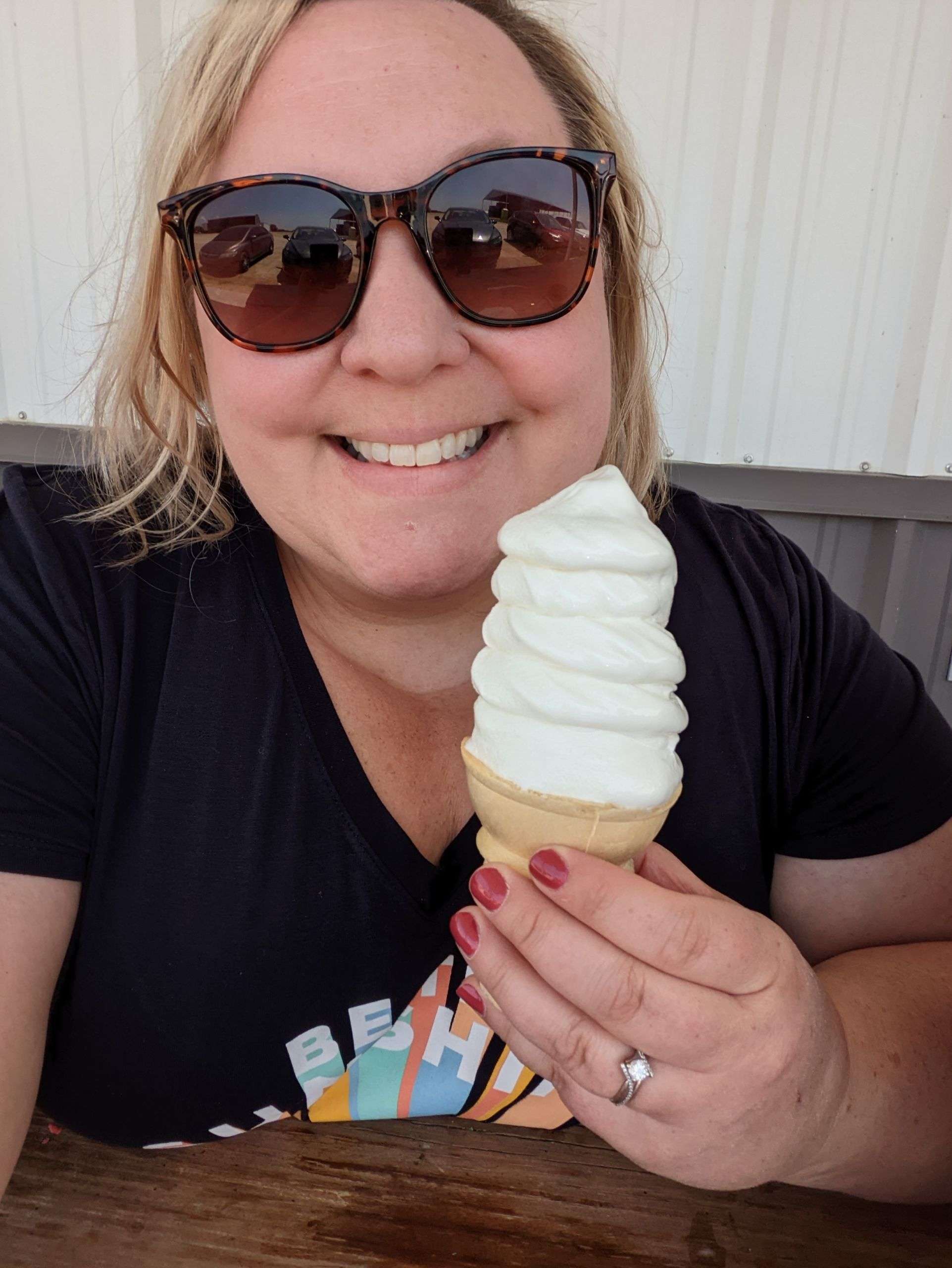 See a show at the C.L. Hoover Opera House.
Visit the Geary County Historical Society and Museums.
These are just a few things to do in Geary County, Kansas. With its rich history, beautiful natural scenery, and abundant outdoor recreation opportunities, Geary County is a great place to visit for a fun and memorable vacation. Please visit the Geary County Convention & Visitors Bureau website for more information.
Pin it for later!