Leavenworth, Kansas: A Getaway 
If you are looking for a city with rich history, a vibrant arts scene, and delicious food, Leavenworth, Kansas, is the perfect place. With its historical landmarks and beautiful riverfront, Leavenworth is a city you'll never forget. It dates back to 1827 when it was founded as Fort Leavenworth by Colonel Henry Leavenworth. The fort helped travelers on the Santa Fe and Oregon trails, and it quickly became a major hub for trade and commerce.
In 1854, the City of Leavenworth became the first city in Kansas. Several notable individuals have traveled through the city, including Lewis and Clark, Abraham Lincoln, Susan B. Anthony, Buffalo Bill Cody, Calamity Jane, General Eisenhower, and Melissa Etheridge – to name a few.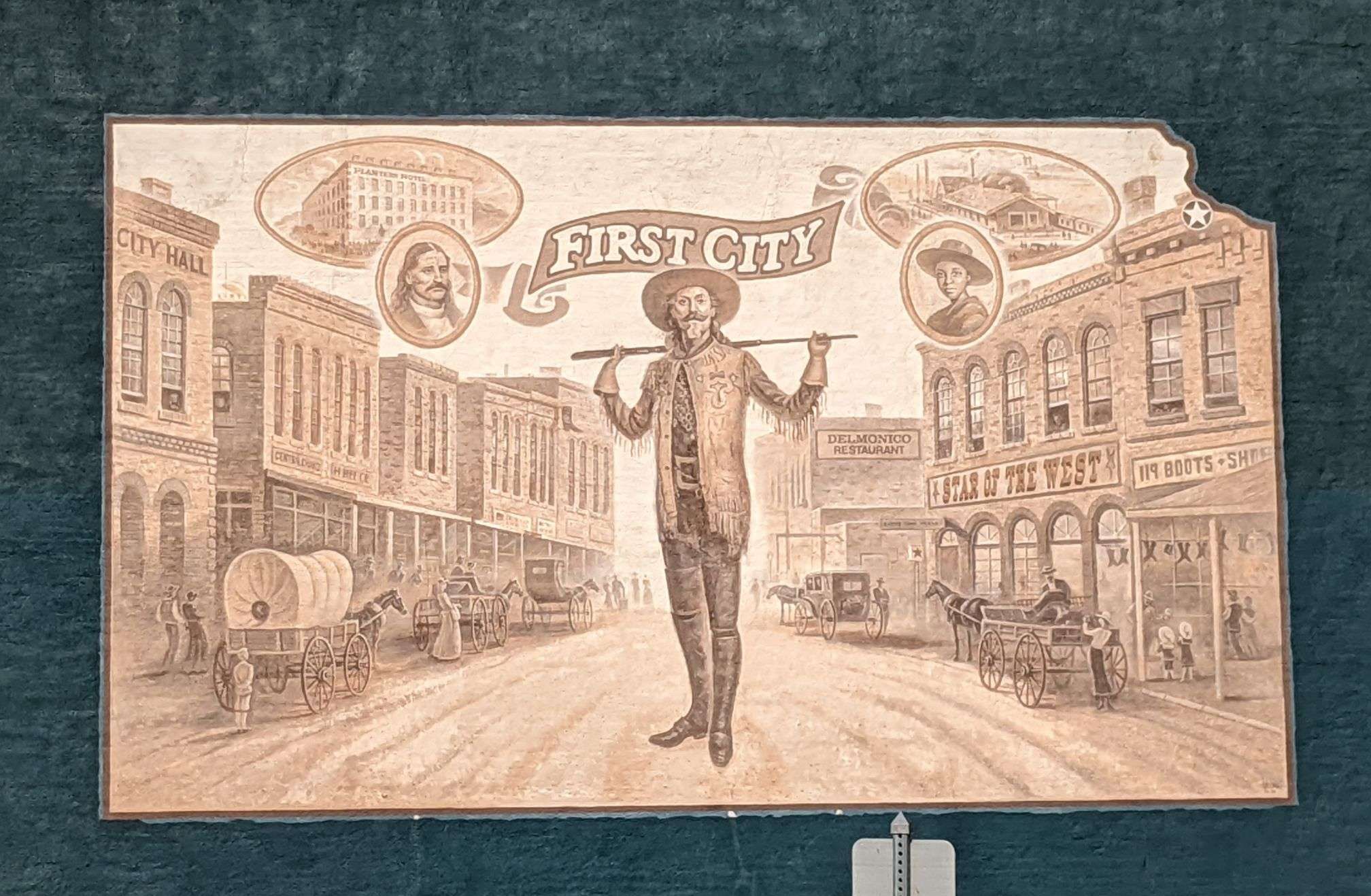 Today, Leavenworth is a thriving city with over 35,000 people. It has several historical landmarks, including Fort Leavenworth, the Leavenworth National Cemetery, and the Lewis and Clark National Historic Trail. The city is also known for its beautiful riverfront, vibrant arts scene, and delicious food.
Disclaimer: Blog posts may contain affiliate links and/or ads. If you click on these links, I may earn a small commission. This helps keep the blog running and supports my family – at no cost to you. If you have any questions, please read my disclaimer and privacy policy. A special thanks to Visit Leavenworth, Kansas, for hosting my trip. All opinions in this article are my own.
Things to do in Leavenworth, Kansas:
Drive by the U.S. Federal Penitentiary and visit The First City Museum
Explore the Frontier Military Museum and Leavenworth National Cemetery at Fort Leavenworth
Take the self-guided Melissa Etheridge Howtown Tour
Enjoy a delicious meal at one of Leavenworth's many restaurants
Grab a coffee or tea at more than half a dozen coffee shops
Visit the Retro-cade arcade for 1/2 hour, an hour, or all day!
Take a walk or bike ride along the Three Mile Creek Trail or Lewis and Clark National Historic Trail
Go shopping in downtown Leavenworth
Visit the C.W. Parker Carousel Museum
Dining and Coffee Shops
The city has several restaurants serving everything from classic American fare to international cuisine. Some of the most popular restaurants in Leavenworth include the Island Spice Jamaican Restaurant, The Suburban, and Luigi's 418. I always pull toward coffee shops for lunch, so I enjoyed a delicious Italian soda and chicken salad croissant at Harbor Lights Coffeehouse and Cafe. On a hot afternoon, I cooled down with a Cold Brew from Santa Fe Trails Bicycle & Coffee Shop. Coffee and bikes? What a cool concept! (You can even rent bikes here to ride around town).
One evening for dinner, I enjoyed a homemade Margherita Pizza from Luigi's 418 in downtown Leavenworth. Their entrees come with homemade bread and their specialty oil and spice dip. It's so good! I followed dinner up with tiramisu for dessert – yum!
U.S Federal Penitentiary & The First City Museum
The famous U.S. Federal Penitentiary can't be missed; it's an eye-catcher in Leavenworth and quite historical to the city. The prison began construction in 1903 and opened its first cells in the 1920s. At 23 acres, it was the largest maximum-security prison in the United States until 2005. Famous persons incarcerated at Leavenworth have included "Machine Gun Kelly," Anthony "Tony Ducks" Corallo, Tom Pendergast, Carl Panzram, George "Bugs" Moran, John Franzese, Robert "the Bird Man of Alcatraz" Stroud, James Earl Ray, James Joseph "Whitey" Bulger Jr., and Michael Vick. Public tours of the prison are unavailable. Still, you can visit The First City Museum for jail and prison displays.
Fort Leavenworth & The National Cemetery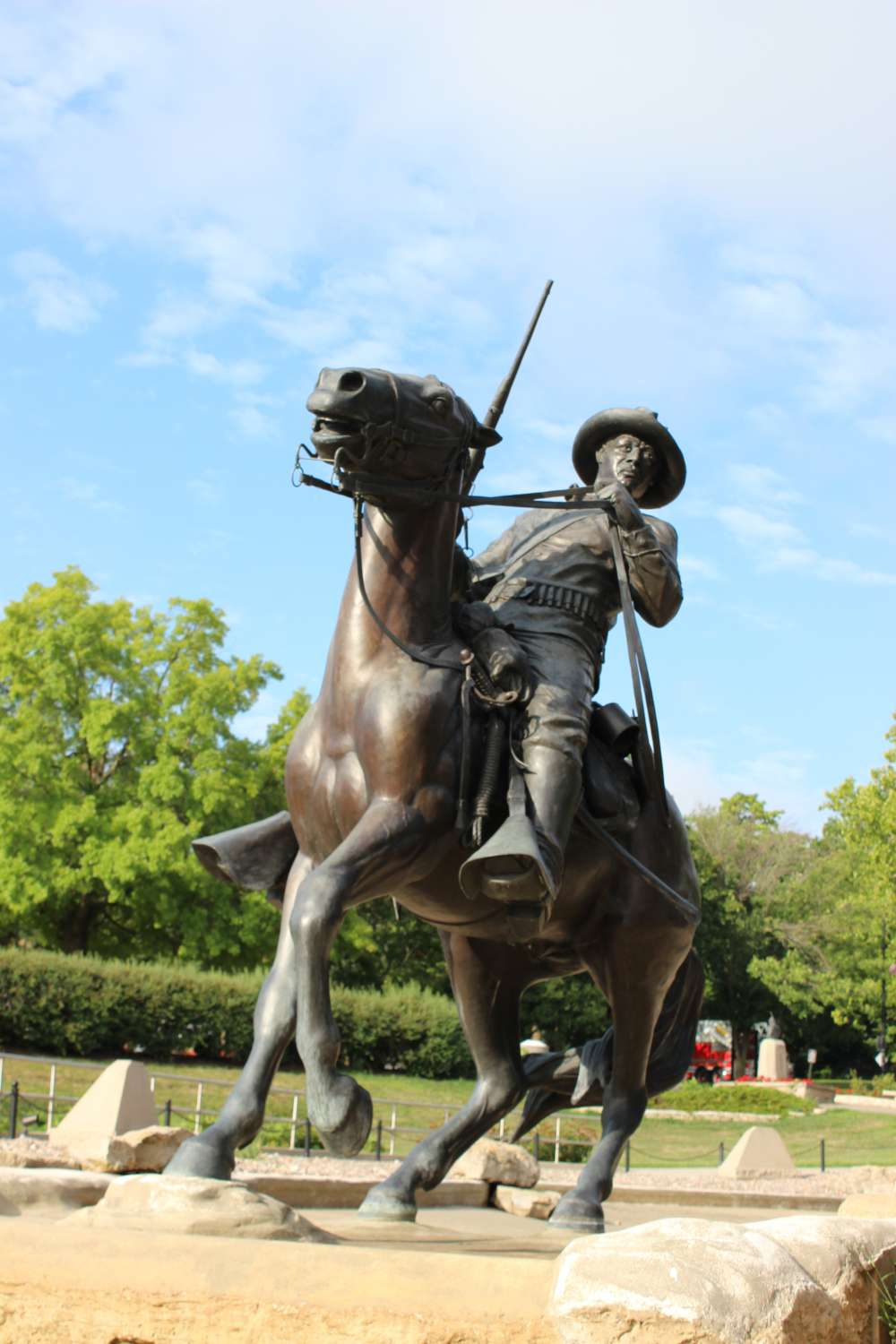 The Fort Leavenworth National Cemetery, Frontier Army Museum, Buffalo Solider Monument, Old USDB "Castle," The Berlin Wall, The "Rookery," and other historic landmarks are located inside Fort Leavenworth. The fort is the third oldest active military base in the United States. Visitors are welcome and will need a government-issued ID to visit.
In addition to the historic sites, there are overlooks of the Missouri River, an 18-course golf course, picnic areas, and parks. Many of these areas are open to the public.
Visiting Fort Leavenworth:
View the website's visitor instructions for visiting.
Download the Self-Guided Tour Guide in advance: here
All passengers, 16 and over, have either a driver's license or another form of photo ID.
Tour Carroll Mansion Museum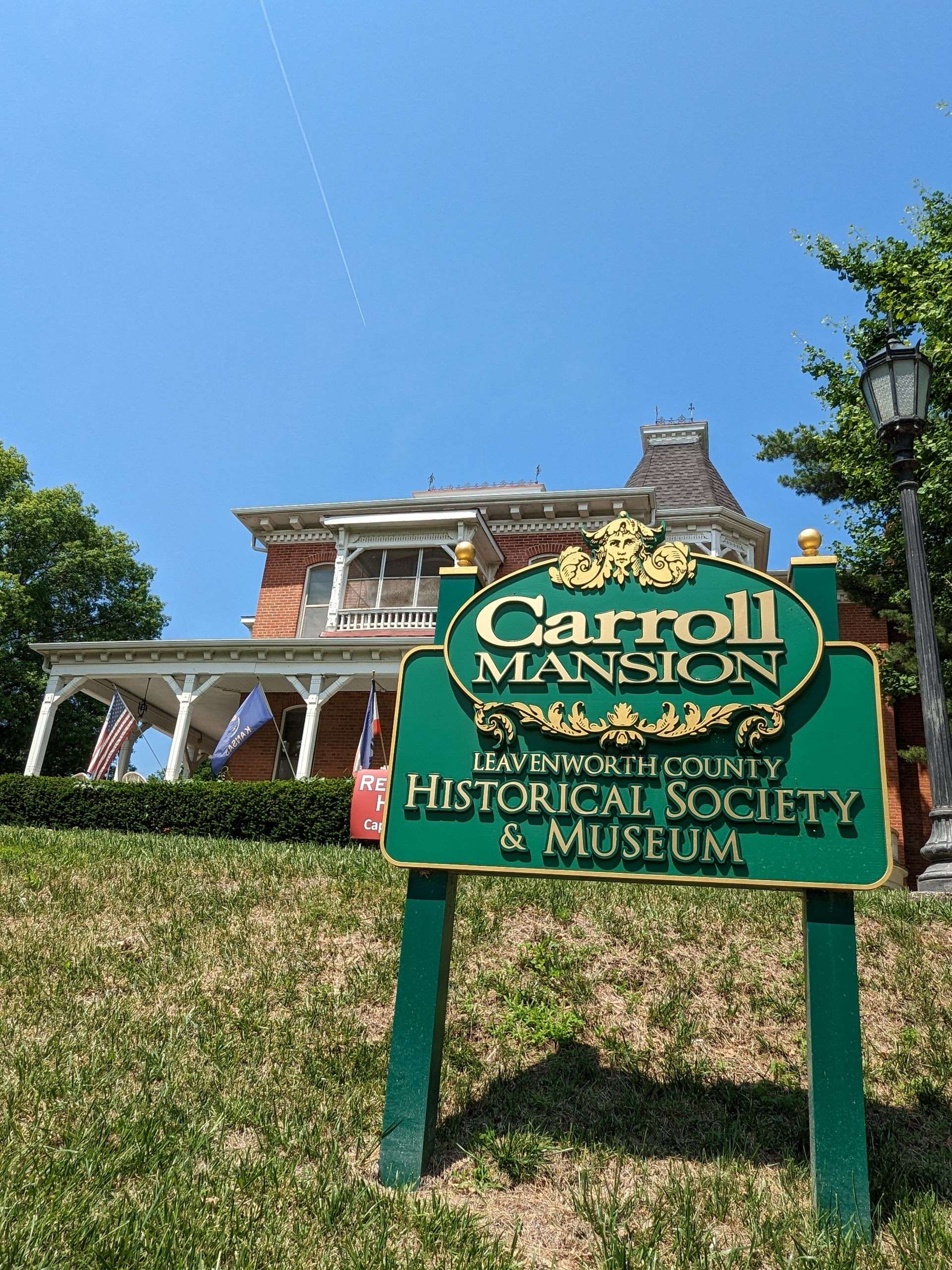 The Carroll Mansion Museum offers informative guided tours five days a week. The mansion was built in 1858 by a prominent businessman named John McCullough Foster. Over the years, the home was sold and passed down to other prominent families, the last owned by the Carrolls before it was donated to the Leavenworth Historical Society. The tour takes you through the mansion's rooms filled with period furnishings, stained glass windows, hand-carved woodwork, portraits of local citizens, a grand staircase, and family artifacts.
The mansion's grounds feature herb and heirloom gardens. Make sure you ask about the steps where Abraham Lincoln stood in 1859 and the story of the black dog statue in front of the mansion.
Downtown Leavenworth
There are twenty-eight blocks of shopping, dining, and experiences in historic Downtown Leavenworth. Several small businesses are family and Veteran-owned and offer discounts to military families and Veterans. I visited unique shops like Soul Supply, Queens Pantry Teas, Dad's Toys, and Out of the Barn.
The Mural and Statue Safari features more than fifteen artistic creations on a self-guided trail that leads visitors through Leavenworth. Challenge yourself to complete the safari and take a self at each location.
The Leavenworth Landing Park and Three Mile Creek Trail are beautiful places to stroll and relax with a view of the Missouri River. A biking and jogging trail, scenic overlooks, and a picnic area provide a place to relax and watch the riverboats.
Stay at the Leavenworth Local
The Leavenworth Local is a 53-room boutique hotel in a restored 1939 historic school building. I love local hotels and inns housed in old and unique buildings, so I was thrilled to stay at Leavenworth Local! Classrooms were converted into rooms and suites with kitchenettes, and they have extended-stay suites with more space and views for comfortable longer stays.
The gym is a common area with a basketball court, game room, laundry facilities, lounging area, shuffleboards, and a pool table. The hotel has a fitness center, an outdoor fire pit, and a pickleball court. A complimentary grab-and-go breakfast is available in the morning.
Take a tour of the Leavenworth Local:
Pin it for later!