Spend a day in Hendricks County, Indiana
I had the opportunity to spend a perfect Fall day running around Hendricks County, Indiana, and explore some new-to-me spots. No matter how long I live in Indiana, I'm always surprised by the number of places I've never been to. That includes Hendricks County. During this visit, I was able to cross a few more places off of my destination bucket list.
See what I did on my last visit to Hendricks County here: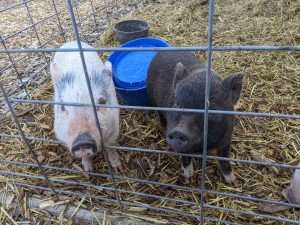 Speaking of a travel bucket list, if you haven't already I highly suggest creating one! It's a fun and inspiring one to help you remember the places you want to visit. Give this article a save on Pinterest or your favorite social media platform for future reference.
---
A special thanks to Visit Hendricks County, Visit Indiana, and Indiana Foodways Alliance for hosting parts of this trip. All opinions in this article are my own.
Disclaimer: Blog posts may contain affiliate links and/or ads. If you click on these links I may earn a small commission. This helps keep the blog running and supports my family – at no cost to you. If you have any questions, feel free to read my disclaimer and privacy policy. Thank you!
---
1-Day Suggested Itinerary to Hendricks County
Map for 1-Day Suggested Itinerary to Hendricks County:
---
46 S Tennessee St, Danville, IN – The Bread Basket Cafe is a family-owned business that serves breakfast and lunch, and baked goods. They strive to make an impact in the community by using local products and cutting their waste in half by recycling. Their baked goods are to die for! If you stop in for breakfast or lunch, don't leave without a piece of pie (or two).
---
170 S Washington St, Danville, IN – The museum is located in the former Hendricks County Sherrif's home and jail building. It served as a jail up until 1974. It was originally built in 1866 and was the first building in Hendricks County to be placed on the National Register of Historic Places. Many of the rooms are filled with early 1900s decor and the Old Jail (located in the lower level) is where inmates were held. The museum is open March-December on Fridays and Saturdays from 11 am – 3 pm. Tours are free, but donations are accepted.
---
411 N State St, Lizton, IN – Rusted Silo is an award-winning farm-to-table smokehouse nestled in the small town of Lizton. Chef Rob, and his wife Tina, work hard to serve their guests the best barbeque around. In fact, they were just voted "Indy's Best BBQ" for the fourth year in a row by Indy Star's Community Choice Awards.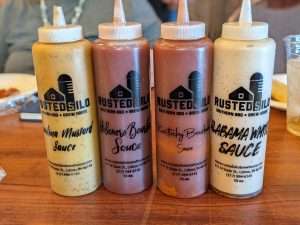 I could go on and on about their tender ribs, succulent pulled chicken, unique mac 'n beer cheese, and my personal favorites –  the housemade pimento cheese and potato salad. But, you'll have to try them for yourself! Do not skip the desserts. I repeat, do NOT skip the desserts. Tina's mom makes them herself and her Bourbon Pecan Pie is delish. Online ordering and catering are available. 
---
8420 N County Rd 650 E, Brownsburg, IN – Ready for an incredible story? A tour of Oinking Acres will warm your heart and give you a chance to interact with rescued pot-belly pigs. The founder, Olivia, is just 18 years old and has already rescued over 300 neglected and abandoned pigs since 2017. Hear Olivia's story, see the farm, meet the pigs (and other farm animals!), and learn more through a tour of the farm and sanctuary. Interested in making a donation or sponsoring a pig? Or adopting a pet pot-belly pig? You can do that too! $10 per person suggested donation for tours.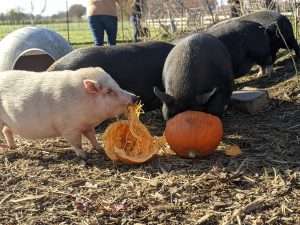 ---
8100 E US Hwy 36, Suite l, Avon, IN – The Tie Dye Lab is fun for all ages! A group of us adults had just as great of a time tie-dying as the group of elementary students that came in after us. Save the mess of attempting to tie-dye at home and come here instead – they do all the clean-up for you! You can walk-in or make a reservation for groups of 8 or more. Plan 45-60 minutes for your visit; this is enough time to pick out your colors, design, prep, set, and rinse. You can choose from shirts, hats, scarves, aprons, hoodies, blankets, etc. Prices vary based on the item(s) you choose.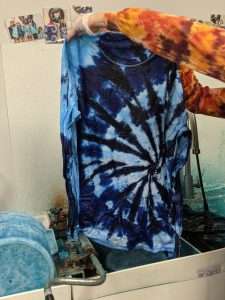 ---
4710 East, US-40, Plainfield, IN – Brew Link has been brewing since 2015. They are located on an oak tree golf course in Plainfield, just off of the Historic National Road. Brew Link's ingredients are all sourced from the Midwest (be still, my Midwest-loving heart) – that goes for both their food and brews. Handcrafted and fresh are what you can expect here. Another bonus in my book is that they are a Veteran owned and operated business.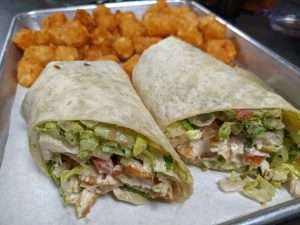 ---
Where to stay?
Staybridge Suites – 6295 Cambridge Way, Plainfield, IN
Staybridge Suites in Plainfield has spacious and cozy suite accommodations. I love the floorplans, the rooms offer a bedroom and bathroom space separate from the living room and kitchen/dining area. Parking and wifi are free, and a hot complimentary breakfast buffet is included every morning. They have a social reception in the evenings where free drinks (soda and wine) are available to guests in their reception area.
---
Other things to do in Hendricks County:
---
Pin It For Later!
---
Other articles you might enjoy: