Spend a Weekend in Fort Wayne, Indiana
I spent an amazing two days exploring Fort Wayne. If haven't been to the northeast corner of Indiana recently, I encourage you to check it out! In addition to the historical sites, there are many new and exciting things happening "in the Fort!" Additionally, you'll never go hungry with all of the restaurant and coffee shop options!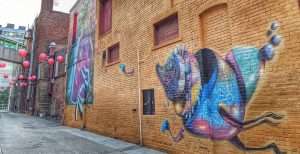 ---
A special thanks to Visit Fort Wayne for hosting my trip! All opinions in this article are my own.
Disclaimer: Blog posts may contain affiliate links and/or ads. If you click on these links I may earn a small commission. This helps keep the blog running and supports my family – at no cost to you. If you have any questions, feel free to read my disclaimer and privacy policy. Thank you!
---
I started my trip with a visit to the Fort Wayne Children's Zoo. Don't let the word "children" fool you, this zoo is for adults as much as it is for kids! In fact, on this particular visit, I came without the kids. A solo adult field trip! It's an excellent zoo for families, couples, seniors, and children alike. It is a 40-acre zoo and ranked one of the top in the nation – it's small but mighty!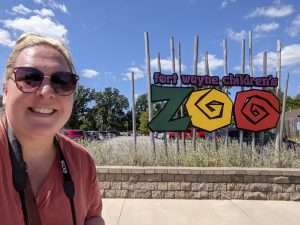 I get as excited as the kids about feeding the giraffes, including Zuri – the world's oldest giraffe! The orangutan exhibit is another favorite of mine, you'll surely be entertained by their goofy acts and watching them swing around. The daily sea lion shows, animal experiences, and keeper chats are other fun and interactive experiences for the whole family. Fort Wayne Children's Zoo, 3411 Sherman Blvd, Fort Wayne, IN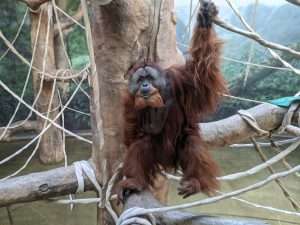 For lunch, I made a quick stop at the one and only Fort Wayne Famous Coney Island (which is also featured in my book, Midwest Road Trip Adventures!). Started in 1913, it's the oldest coney island stand in the United States! It's a Fort Wayne classic, and for under $6.00 you can grab yourself three coney dogs. It's a no-frills, walk-in eatery located off of Main Street downtown. Look for the neon sign!  Fort Wayne's Famous Coney Island, 131 W Main St., Fort Wayne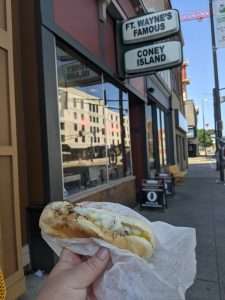 After lunch, I walked over to The Landing to check out some of the amazing murals and grab a coffee. The Landing is in a historic district of town that has been restored to offers charming businesses and housing to the downtown area! I LOVE seeing these historic renovations happening in cities everywhere! To take something old and revitalize it like this is not only great for visitors, but for residents as well. Visiting The Landing is a must-see while in town – check out their restaurants, events, shops, historic landmarks, and murals!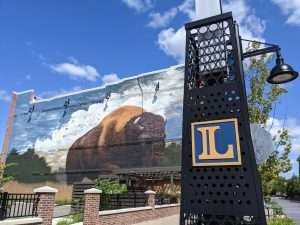 I had my eye on the Utopian Coffee + Kitchen at The Landing and made sure to stop in here for their Cafe Miel. It's highly recommended!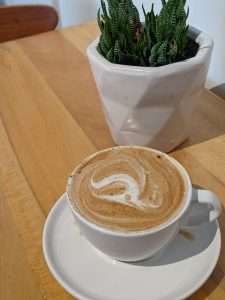 The Fort Wayne Museum of Art (another stop in the Midwest Road Trip Adventures book) was perfect for my next afternoon activity. After a morning or adventuring through the zoo, the art museum gave me some time to slow down and enjoy American art from the 19th century to the modern-day. Seating is available throughout the museum so you to sit down and enjoy the beauty of the art in solitude. Tip: On Thursday evenings, admission is free! Fort Wayne Museum of Art, 311 E Main Street, Fort Wayne, IN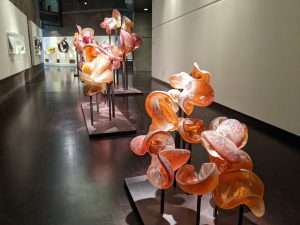 Before dinner, I headed to Promenade Park to catch one of the last Riverfront Fort Wayne concerts of the season. It was a beautiful evening to take in live music on the river. Promenade Park was lively with their interactive kid's canal, ping-pong tables, swings, and the Trubble Riverside Cafe and Tap was open for customers.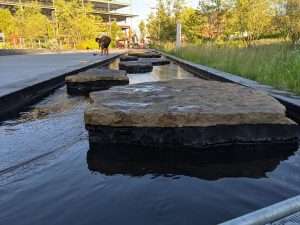 Learn more about Promenade Park here:
A great place to land for the night is the Hampton Inn & Suites in downtown Fort Wayne. The location is fabulous. It is within walking distance of everything and directly across the street from the Grand Wayne Center and next door to Parkview Field (home of the Fort Wayne TinCaps) and the Embassy Theatre. The suites are huge and some of the rooms offer a great view of the ballpark. Hampton Inn & Suites, 223 W Jefferson Blvd, Fort Wayne, IN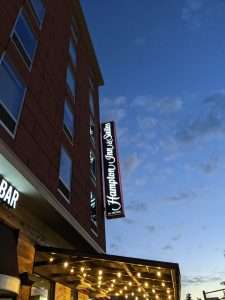 Hotel tip: Garage parking is $15.00 for 24 hours with in-and-out privileges, you can pay this when you check into the hotel. This is the best deal and worth it if you are planning to go places nearby the next morning, you can keep your vehicle parked in the garage. Otherwise, it is $8.00 to park but you will have to pay this again if you leave and come back.
I grabbed dinner at Conner's Kitchen + Bar, next door to the hotel. It was an easy carry-out option. They have both dine-in and carry-out options available – and some great chopped salads!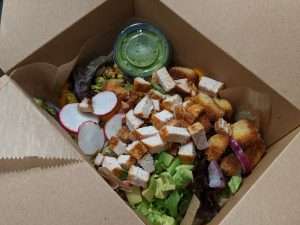 The next morning I headed to the Fort Wayne Botanical Conservatory, located just a block from the Hampton Inn & Suites! As noted in the tip above, I was able to leave my car in the parking garage and walk the botanical conservatory from the hotel. The gardens are gorgeous, there are three indoor gardens and outdoor gardens as well. The indoor Showcase Garden changes seasonally, so there is something new to always see throughout the year. After your visit, stop by the gift shop and Conjure Coffee to grab a coffee and enjoy among the plants! Foellinger-Friemann Botanical Conservatory, 1100 S Calhoun St, Fort Wayne, IN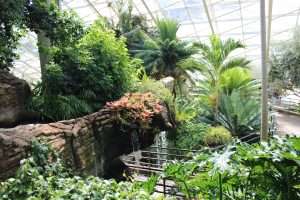 The Bradley Hotel + Arbor
My final stop was a visit to The Bradley Hotel, a brand new boutique hotel located downtown. The Bradley was designed by Barbara Bradley Baekgaard, the co-founder of Vera Bradley. I just knew this hotel was going to be gorgeous! Although I didn't stay overnight at The Bradley, I visited the Arbor for brunch and that itself was a special treat! The Arbor is a cafe and coffee bar in the lower level of the hotel open for breakfast and lunch. They have indoor and outdoor seating and a vibrant atmosphere. The Bradley, 204 W Main St, Fort Wayne, IN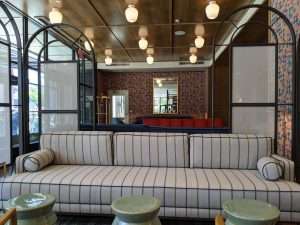 More things to do in Fort Wayne:
Science Central – a super cool, hands-on science museum that offers interactive exhibits for all ages, located in Fort Wayne's first power plant building. 1950 N Clinton St, Fort Wayne, IN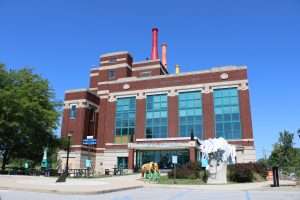 Fort Wayne Public Art Trail – click here to sign up for the public art passport and gain access to a list of over 100 murals and sculptures. Check-in at each location to qualify for prizes!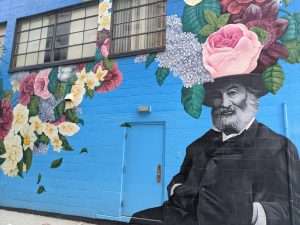 ---
Check out my Fort Wayne, Indiana YouTube Video!
Click here to go directly to the YouTube video.
---
Nearby things to do:
---
Pin It For Later!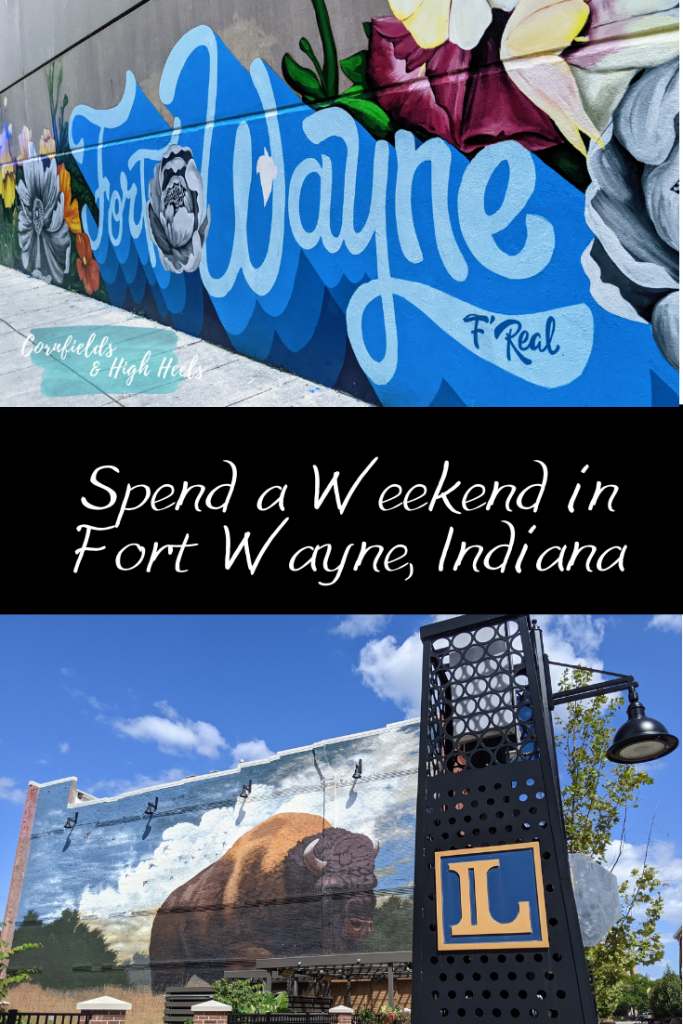 ---
Other articles you might enjoy: