A vacation to Northern California
Northern California is beautiful. My first time in California was spent in this part of the state. In fact, I honeymooned here from the end of July through the beginning of August and stayed in Sacramento (which is very hot this time of year) while exploring the area.  Our explorations included San Francisco, the Pacific Coast Highway, Napa Valley, Sacramento, and Eldorado National Forest. Lake Tahoe and the Redwoods were on the itinerary, but fires at the time prevented us from traveling to these locations.
We spent approximately six days on this itinerary.
Disclaimer: Blog posts may contain affiliate links and/or ads. If you click on these links I may earn a small commission. This helps keep the blog running and supports my family – at no cost to you. If you have any questions, feel free to read my disclaimer and privacy policy. Thank you!
Sacramento
Sacramento reminded me of Texas. Warm, dry, dusty, sunny, and bright.  It was in the 100s when we visited (in July). I didn't miss all the humidity I'm used to at home in Indiana.  We spent an entire day exploring the city, including Old Sacramento ("Old Sac") in the riverfront historic district.   Old Sac contains over 100 businesses, museums, and attractions that can be explored on foot. There is a parking garage available for a fee or free parking on side streets.
Adjacent to Old Sac is the Tower Bridge (aka Yellow Bridge) along the Sacramento River.  Being a major landmark, I suggest visiting this bridge if you are already in Old Sac.  You can walk on and under it, the bridge offers a great background for photos (especially at night)!
Now, let's talk about food. I feel that some of the main highlights of Sacramento were the many food and coffee options that are available!  The Waffle Experience offers an amazing brunch. They have some of the most unique waffle dishes, the best potatoes, and delicious craft soda.
For coffee, I suggest Station 38 for their Iced Sea Salt Carmel and Iced Vietnamese or Temple Coffee for a handcrafted latte.  Shift Coffee also has a really awesome set-up, just visiting for the atmosphere is worth it but having one of their breakfast sandwiches or grilled cheese is life-changing. They make a pretty mean latte as well.
Eldorado National Forest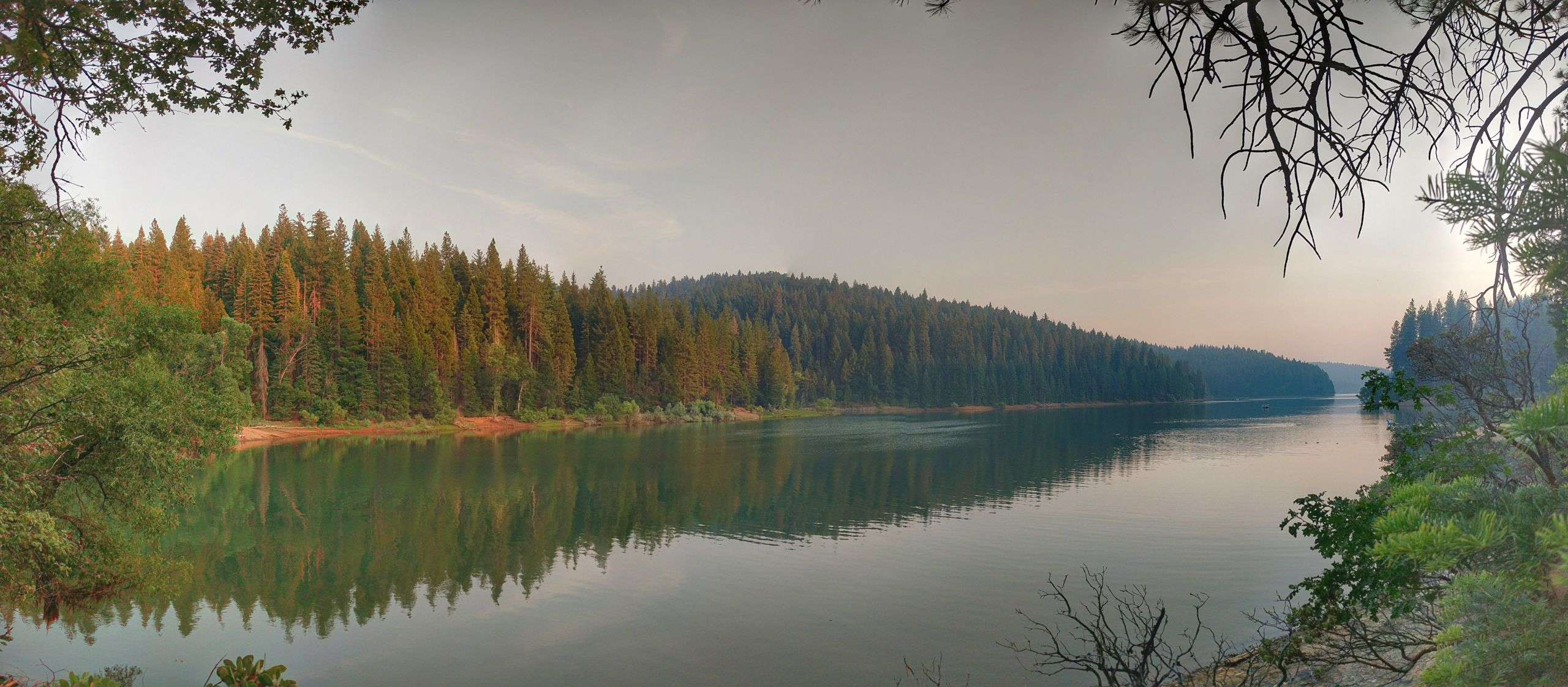 Just 40 minutes east of Sacramento is the Eldorado National Forest.  We were seeing how far we could get to Lake Tahoe and it was by accident that we landed in Sly Park, California. While we didn't have all day to explore, what we did see was beautiful!  The scene here is gorgeous, Sly Recreational Area is surrounded by the Eldorado Forest and mountains decorate the background of every view.  You can take a mile hike to see one of the waterfalls and some of the biggest, oldest trees I've ever seen in my Midwestern life. Just watch out for bears!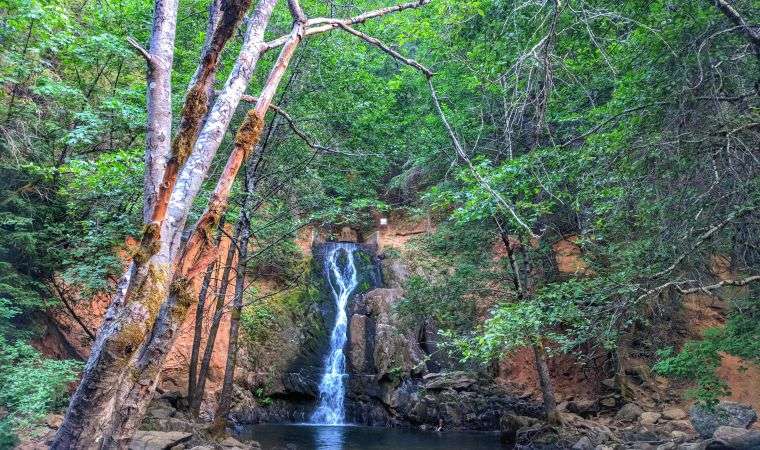 While traveling back to Sacramento we stopped for a treat at Sweet Dozen Cones.  Specializing in ice cream and donuts, their cone shop in Folsom, CA has donuts shaped into cones and filled with ice cream.  They have several options to choose from and are HUGE. After ordering we realized we should have shared a cone.
Napa Valley
Most people think of Napa Valley when considering northern California as a destination. It's such a popular spot and knowing we'd be there during prime honeymoon season we planned ahead.  Although Napa is known for endless vineyards and wineries, it is so much more than that. The scenery, small towns throughout the valley, and sunsets over the mountains and vineyards are beautiful!
We had several recommendations for the Napa Valley Wine Train. I made reservations several months in advance (plan ahead) and choose the sunset dinner train. Additionally, I choose one specific winery I wanted to see in Napa for the tour. We visited more for the experience than for wine consumption and I knew that Castello di Amorosa would offer a great opportunity for that.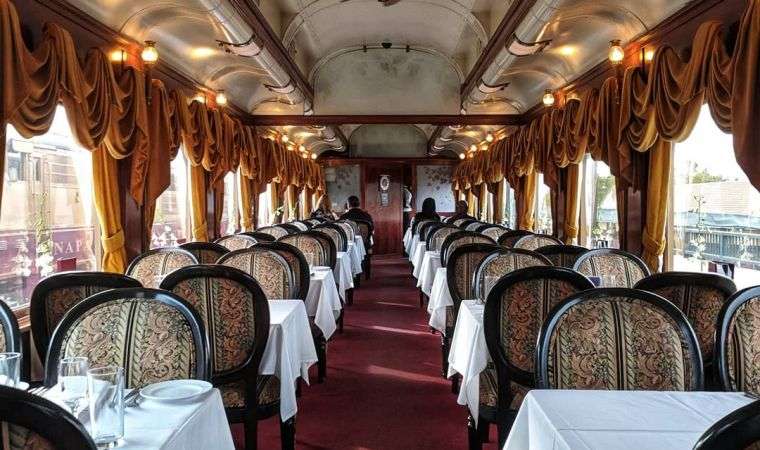 If you are from the Midwest you may be used to visiting wineries from Michigan and surrounding states, take note that Napa wineries and tastings are much more expensive than in the Midwest.  A tasting at a winery in Napa will cost you double to triple more than the Midwest.
We grabbed a few sandwiches and snacks at the Oakville Grocery for our drive around Napa Valley. It has been open since 1881 and is a cute, gourmet grocer that sells picnic foods, wines, cheeses, and pick-up dinners for two. It is also home to the 1881 Napa Wine History Museum.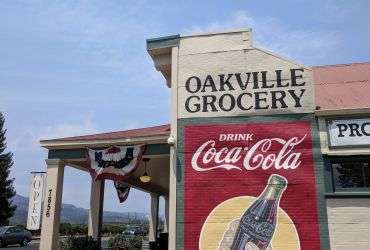 We spent the day driving around Napa and checking out the views before boarding the train in the evening. We later learned that the train covered all the sightseeing we had done via the car, so save yourself some time and view from aboard! The Gourmet Express Dinner train was a 3-hour train ride through Napa Valley in the evening accompanied by a 3-course gourmet meal.  This train typically runs around $160+ per person and you will want to book in advance, especially during the busy seasons.
We visited Castello di Amorosa on a Sunday afternoon, after making reservations in advance for their Premium Guided Tour.  I highly suggest this tour over the general admission because it will give you access to additional parts of the castle, better views, and a tour guide.  It's worth the $45 per person and includes a tasting.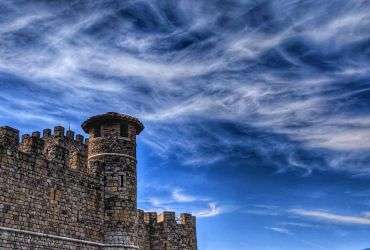 San Francisco
While my husband had been to San Francisco before, it was my first time visiting California and I had my heart set on seeing the Golden Gate Bridge and catching a glimpse of some sea lions. The highlights of our time in San Fran included visiting Pier 39, watching sourdough being made in front of Boudin's Bakery, the Fishermans Wharf, eating sushi and drinking bubble tea, catching a glimpse of the Full House house, the views from Bakers Beach, and the Golden Gate Bridge.
Travel tip for San Francisco:  Go into San Fran first, explore the city and Pier 39, and then drive across the Golden Gate Bridge from the south side. If you drive in from the south side you will not have to pay any tolls to cross the bridge.  There is a toll from the north side and it is much busier! From there you can jump on Highway 1 and go north along the Pacific Coast. 
We spent the first part of the day visiting Pier 39.  Typically I'm not much for a tourist trap, which is exactly what Pier 39 is, but I wanted a glimpse of those sea lions and Alcatraz (from a distance).  We got both!  Afterward, we browsed by the Fishermans Wharf and Boudin's Bakery, then grabbed some sushi/Japanese food and enjoyed some bubble tea. Driving through town we located the Full House house and then headed to Bakers Beach, on the north side of the Golden Gate Bridge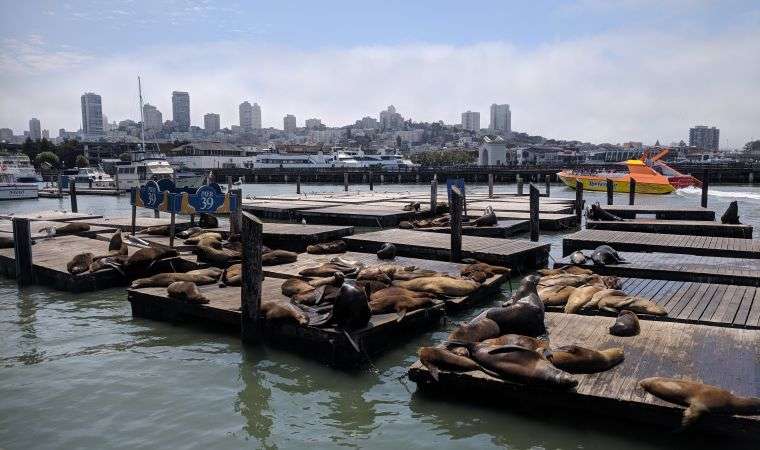 I received several suggestions to go to Bakers Beach for views of the bridge. On this particular day, it was super foggy and we weren't able to see the entire bridge in full view but Bakers also offered us the opportunity to walk the coast and be away from all the crowds and tourists.
Highway 1 Pacific Coast
Towards the end of our trip, we took a drive along The Pacific Coast Highway (Hwy 1) from San Francisco to Point Reyes National Seashore.  This is a breathtaking drive, but heed to this warning:  it's not for the faint of heart. I'm a tad bit afraid of heights and was expecting this drive to be just a highway along the seashore. It's more of a small, 2-lane road that winds around the side of a mountain/cliff, literally right over the ocean. If you want to test your marriage out give this little adventure a go (haha)!
There was construction going on at the time I didn't realize that there was a landslide six months prior so they had just reopened the highway when we drove through. The views were worth it and the drive is likely not a problem for most people who don't have a fear of heights…or falling off cliffs.  Our stops along the way included Mt. Tamalpais State Park, Muir Beach Overlook, and Stinson Beach.
Mt. Tamalpais State Park offers amazing views of northern California if you make it to the 2,571-foot peak to the top.  There is no entrance fee and you'll want to arrive early to avoid the mountain fog and drive in this area at night.  Before or after your time at the park, I recommend stopping at the Mountain Home Inn to grab a bit to eat (food serve stops early, so check times in advance). Not only is it the only restaurant within miles, but they have outdoor seating with views that you won't find anywhere else! If you can afford the luxury, they have lodging available as well. It is one of five boutique hotels in the Romantic Places collection.
Muir Beach Outlook was the highlight of our day. After parking, take a very short hike to the outlook for incredible views of the most amazing outlook over the Pacific Ocean. It was hard to find due to GPS being spotty and directing us to the wrong place (there is even a sign at that location that notes GPS is wrong) but if you keep focused on the signs you'll eventually find it. Again, if you have a fear of heights you'll want to be aware that the trail to the outlook could cause a bit of anxiety. I didn't have too many problems with this myself but it's worth noting.
Stinson Beach was our last stop on Highway 1 before it got dark.  We didn't get a chance to drive down to the beach and explore but there was a pull-off along the highway where we stopped for a photo. It is named one of the best swimming beaches in Northern California. Stinson Beach would be a great place to spend the day, pack a picnic, and enjoy some waves.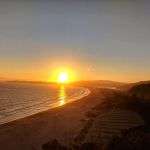 Well, that's a wrap.  Northern California was amazing!
TIP: Visit In-N-Out Burger.  Just do it while you're in California. They don't exist in the Midwest. I can no longer look at Five Guys the same way. In-N-Out was the best 11 pm dinner decision ever.
Pin It For Later!