Spring Break in Indianapolis
Updated March 2022
Spring break is right around the corner and I've been organizing a list of activities to keep the kids busy during our "staycation" in Indianapolis. Think about staying home for Spring break, or traveling?  We will be exploring our little part of Indiana right here in the Indianapolis area. Maybe you are also interested in visiting Indianapolis for the break – check out all there is to do here!
For us, it's as little as a 30-minute drive to get into the city of Indianapolis.  I'm specifically focusing on activities for kids ages 9-16, but many of these activities are great for younger ones and older young adults. I love that at this age they are able to do more independent activities and there is no hauling around the house to go anywhere (diaper bags, strollers, etc.).  I actually take that back – these kids require a lot of snacks to keep them fueled!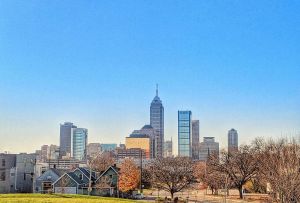 Disclaimer: Blog posts may contain affiliate links and/or ads. When you click on these links I may earn a small commission that helps keep this blog running and support my family. This is at no cost to you. If you have any questions, feel free to read my disclaimer and privacy policy. Thank you!
COVID disclaimer: When traveling and visiting businesses, please check state and business guidelines and hours before arriving. As always, be safe for yourself and others!
I'm also including deals, steals, and discounts that I've found, because what family doesn't like to save money!?
---
Our teens think they are too old for children's museums, but honestly, even as an adult I love going here (and they do too)!  American Pop, Beyond Spaceship Earth, and the Lilly Theatre are some of my favorite exhibits.  The Riley Children's Health Sports Legends Experience is one of my older children's favorite exhibits (we could spend all day just here)! Bonus:  You can bring in your own snacks and drinks.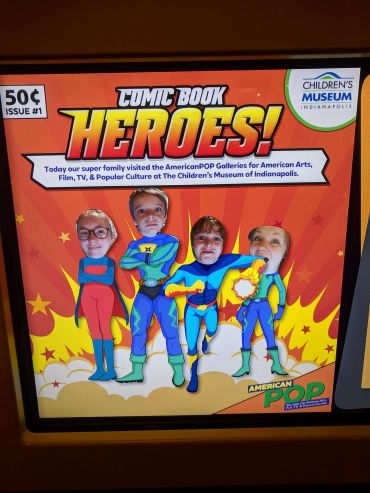 The Eiteljorg is a special museum with exhibits honoring Native American culture and arts. This place is great for kids of all ages, the interactive activities and Western Art exhibit are my favorite and younger kids love the Family Area downstairs.  Kids under age 4 are free.
To keep the education flowing on Spring Break, visiting the home of James Whitcomb Riley is a great and affordable option!  Tickets are only $1 for students under the age of 17 and $10 for adults.  Keep in mind that they are closed Sunday through Wednesday.
Travel further down the road to Greenfield, Indiana, and visit James Whitcomb Riley's Boyhood home.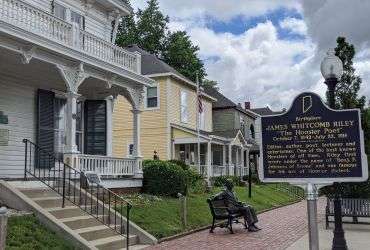 We visited last year with the teens and also did a tour of Lucas Oil Stadium at the same time!  I don't think this place gets all the credit it deserves, the tour guides were very informative and the interactive sports area was fun.  Kids under age 5 are free.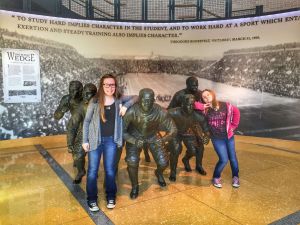 If you ever want to see the stadium up close and personal, Lucas Oil offers tours! Tours are typically on Fridays and are around 75 minutes long.  Order tickets in advance for a $5 savings per ticket!
---
The Indiana State Museum offers three floors of Hoosier history, artifacts, and exhibits. Their IMAX theatre features a big screen and ample seating space. Take the kids for a movie and then explore the Indiana State Museum while you are there!  Parking is free with admission.  Join the Director's Club for FREE and get $2 off each movie ticket and 20% off of concessions!
Conner Prairie is an outdoor interactive living history museum. Although Conner Prairie is open all year, the outdoor exhibits don't usually open for the season until the end of March – so plan accordingly for your Spring break. This is an all-day experience for the kids, so pack a lunch and make an entire day out of it!  Parking is always free.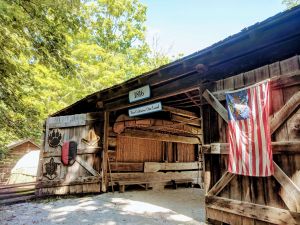 If you make it a priority, you can still get in on a Pacer's game during Spring Break.  The last of the season is upon us and the Pacers still have several games coming up.  Tickets are available through the Pacers website.
Take a detour to the Hickory Gym for some Hoosier basketball history.
Take the kids out to a ball game!  Tickets go on sale in March. Check the website for promotions such as fireworks and discount nights. Kids eat free on Sundays (all children 14 and under receive a voucher for a free hot dog, a bag of chips, and a bottle of water with the price of admission. Vouchers can be picked up behind Section 108) and can also run bases after the game with the Knot Hole Kids Club. There are several deals and opportunities for families here!
I just had my first escape room experience and it was a ton of fun!  This is a great opportunity for kids to get in on some real-life Clue and use their puzzle-solving skills!  One of the rooms I did was the Island Escape and it's one of the best rooms for kids to do!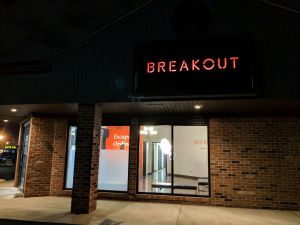 Located at the Indianapolis Arts Center, the ArtsPark was created by Hoosier Michael Graves and offers visitors an open setting to view sculptures and outdoor artwork. With 9.5 acres and more than 27 sculptures from Indiana artists, children can interact with the artwork at no charge (free to all). And parents can enjoy a coffee or latte from the Library Coffee Bar before wandering around the park. Open dawn to dusk.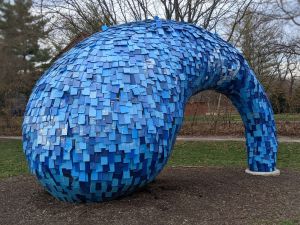 Other Indianapolis activities:
Pin It!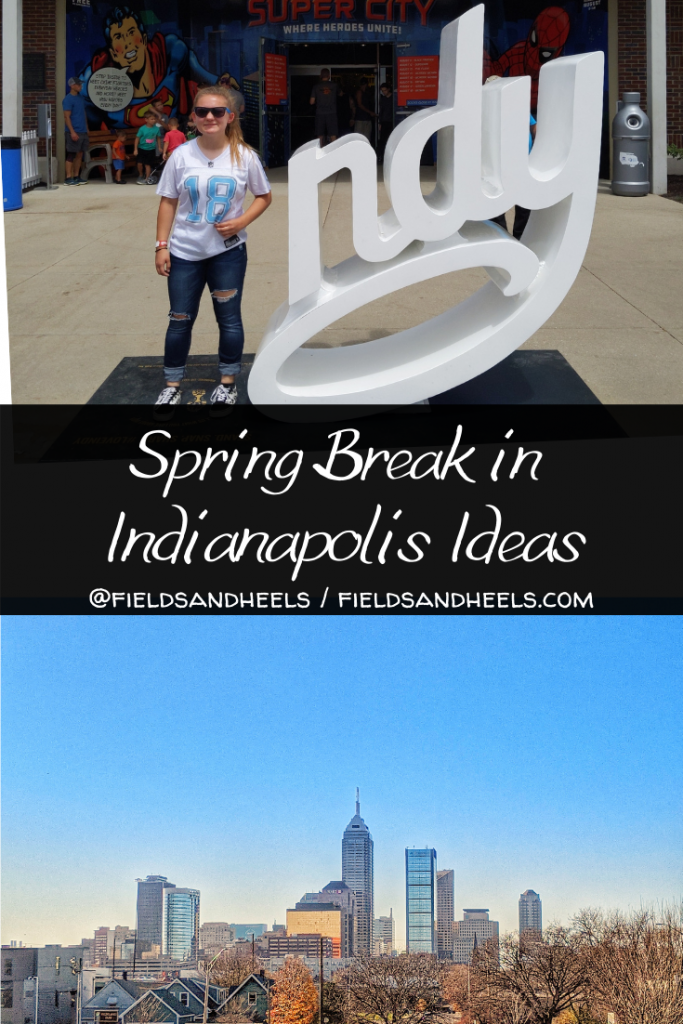 ---
Other articles you might enjoy:
Visit Thistlethwaite Falls in Richmond, Indiana
8 Reasons You Should Visit Evansville, Indiana