Spend a day in Greenfield, Indiana 
Greenfield, Indiana, is located just 30 minutes east of Indianapolis and 1-1/2 hours from Cincinnati, Ohio. This small town has a lot to offer with its downtown charm, variety of restaurants and coffee shops, parks, and history. If you've been reading my blog for any time, you know I love to find good food, coffee, and history everywhere I go!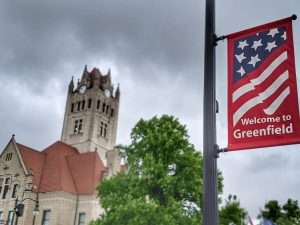 The National Road (also known as US Route 40) runs through downtown Greenfield, making it a popular stop for those traveling along the route or passing through.
Disclaimer: Blog posts contain affiliate links. When you click on these links, I earn a small commission that helps keep this blog running and support my family. If you have any questions, please read my disclaimer and privacy policy. Thank you!
Good Food
Greenfield has an array of food establishments, from Italian to a drive-in, and barbeque. You'll notice a theme here in Greenfield, locally-sourced meats and produce are common in many restaurants. There are perhaps more farm-to-fork restaurants in Greenfield than in any other town of its size!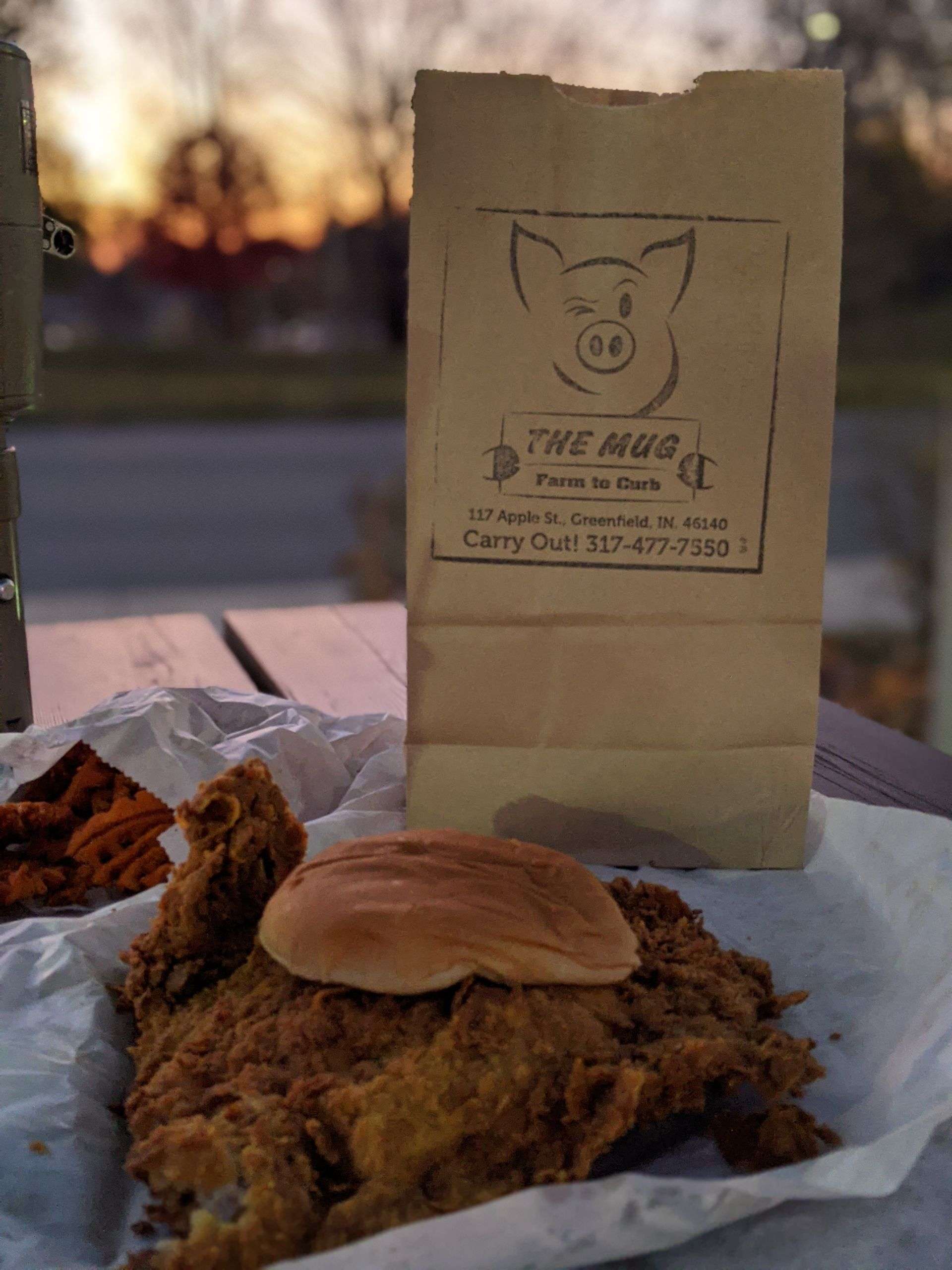 The Mug offers delicious farm-to-curb food, drive-in style! This place gives me all the warm-fuzzy nostalgia of a drive-in restaurant and my foodie fascination for good eats. Customers pull up; a Mug Hop will greet you and take your order, and bring your food right to your car! The Mug uses pasture-raised, drug-free meat to create a variety of burgers, sandwiches, and hot dogs.
Several restaurant options are available in downtown Greenfield. Carnegie's Restaurant specializes in steaks and fresh seafood. Carnegie's is your place if you are looking for a romantic night out! Their outdoor garden patio and intimate indoor seating are perfect for this. Tour of Italy is also an excellent option for casual dates; they also have outdoor seating available! They offer family-friendly fares of pizza, pasta, salads, and calzones.
Wooden Bear Brewing is also located downtown; they are a family-friendly brewery and serve Greek's Pizza inside their taproom.  Griggsby's Station is another great downtown eatery, also sustainable and seasonally using ingredients from local farms (I told ya there was a theme!). Griggsby's is named after a poem written by the famous Greenfield poet James Whitcomb Riley. Their menu temptations include Ribeye, the Peanut Butter Dream Burger, Philly Cheesesteak, and Carnitas – to name a few!
Hometown Classic Pizza is a popular spot for families. Who doesn't like pizza + arcades!? That is what you'll find at Hometown Pizza! They are family-owned and operated, as well and movie and music fans. You'll see that displayed in the resturant, as the pizza parlor walls are filled with fun film and music memoriablia.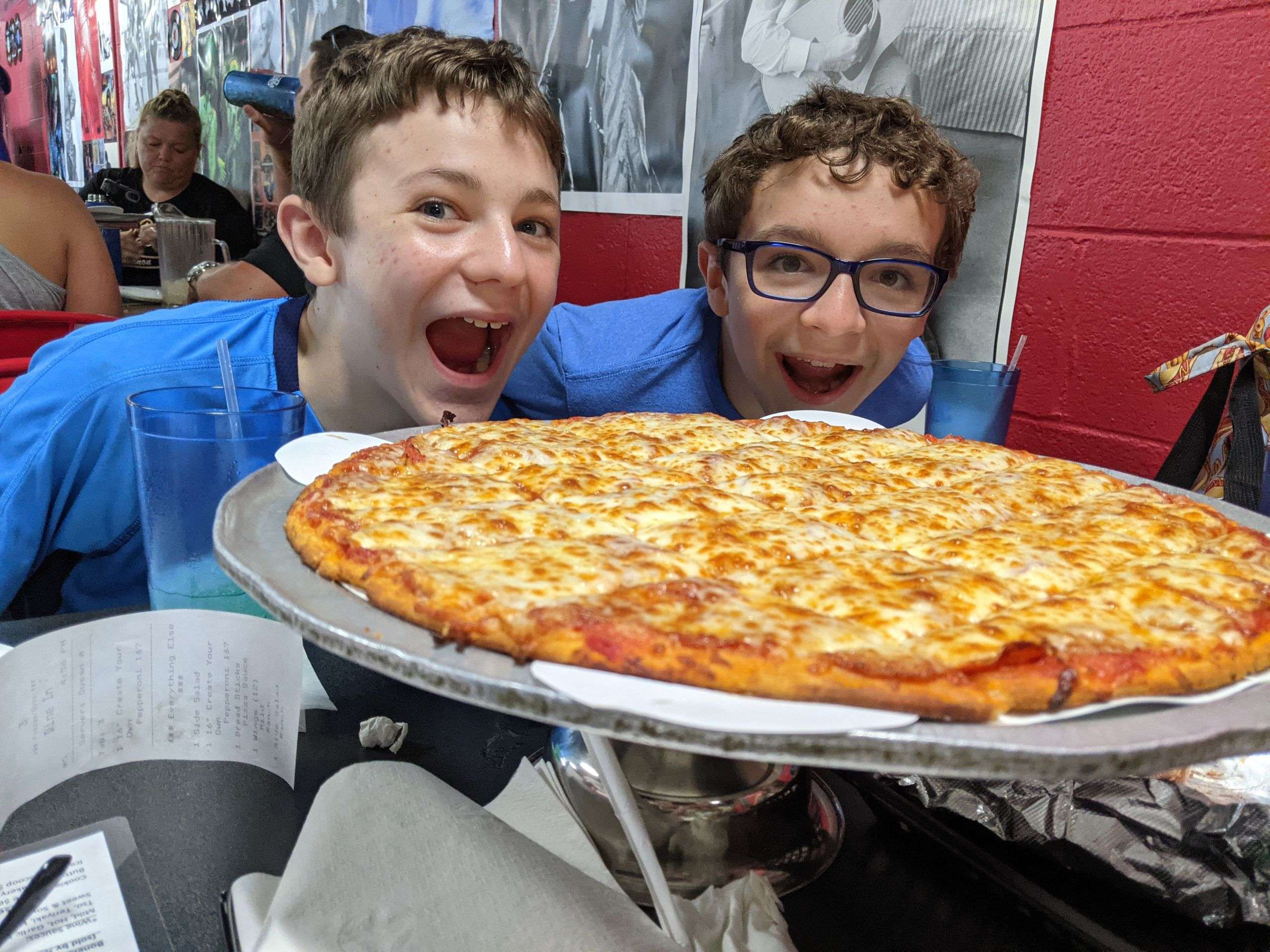 Coffee and dessert
Just north of downtown Greenfield, Hitherto Coffee and Gaming Parlour is a great place to enjoy coffee and browse their nice selection of tabletop games. They use homemade syrups for their drinks and soft-serve ice cream and offer handmade pastries and flatbread pizzas. Hitherto is also open late for a perfect after-dinner option!
For dessert, grab a Giant Sugared Pecan Cluster from Greenfield Chocolates, made with homemade caramel and high-quality chocolate! You can also purchase artisan truffles, caramels, and a variety of chocolates while you are visiting!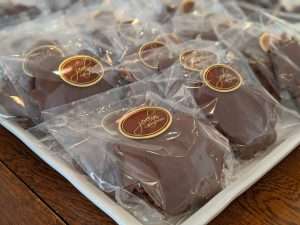 Things to do 
The Hancock County Veterans Memorial is one of the most inviting and loveliest memorial parks I've been to. It is located downtown, just across the street from the Hancock County Courthouse and Courthouse Plaza. Check out Greenfield Mainstreet for a list of current events! Check out the James Whitcomb Riley statue in front of the courthouse!
The Hancock County Arts Council offers an Art Gallery in downtown Greenfield. It is open to the public, with free admission, every Wednesday, Thursday, and Saturday from 11 am – 2 pm, and Second Friday from 6:30 – 8:30 pm. (see website for additional hours). 
Make a mandatory stop at the James Whitcomb Riley Boyhood Home and Museum! This historic home is where the "Hoosier" poet, James Whitcomb Riley, grew up. A hostess is available on-site to take you on a tour of the house and garden.  Many original pieces and heirlooms are on display, and the tour guides are friendly and interactive! A gift shop is available on site, and admission prices are $4.00 for adults, $3.50 for seniors, and $1.50 for ages 6-17 (children under age five are free).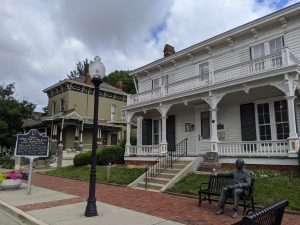 Where to shop
Downtown is full of shops and boutiques like Francis + Fern Boutique, Lemon Lane and Ella Junes all specialize in trendy woman's clothing and accessories. The Urban Barn Indy sells vintage antiques, and farmhouse/boho/modern home decorations. And the Guilded Nest boutique sells handmade goods and books, including home decor, fashion accessories, and gifts. McCleerey's Sporting Goods has been in business for over 40 years and offers sporting equipment, goods, clothing, and name-brand athletic wear.
Parks and recreation
There is plenty of trails to walk and bike in Greenfield! The Pennsy Trail is an almost 6-mile asphalt trail that has several historical markers along the way. Greenfield's popular park, Riley Park, offers 40 acres of recreation, including a skatepark, basketball courts, baseball fields, tennis courts, a playground, and a sledding hill. Riley Park also has a park office, a splash pad, and a pool.
As you can see, Greenfield has plenty of things to do, see, and eat. If you'd like to explore more of the National Highway, please check out these other nearby locations too:
Luxury Lofts on Main in Cambridge City, Indiana
Natural Springs Resort – An Ohio Camping Destination
Things To Do in Henry County, Indiana
Pin It For Later!