Hoosier Gym in Knightstown, Indiana
Updated 10/27/2021
Have you heard of the Hoosier Gym, featured in the movie Hoosiers? If you live in Indiana chances are you've seen or at least heard of this movie. It's hard to live in this Midwest, corn-filled state and not have some connection to basketball. Maybe you played, maybe you're a fan, or you spent your childhood surrounded by it. In some way, most Hoosiers have a connection. Central Indiana is home to basketball. You can easily drive down any street and find one basketball hoop after another sitting on top of a garage or in a driveway.
---
Disclaimer: Blog posts contain affiliate links. When you click on these links I earn a small commission that helps keep this blog running and support my family. If you have any questions, feel free to read my disclaimer and privacy policy. Thank you!
---
In tiny Knightstown, Indiana sits a gym called the Hoosier Gym. It reminds me of my ancient elementary school gym. It's a very simple structure with a whole lot of history. In 1985, "Hoosier" was filmed here at this very location and since then it has famously attracted 80,000 visitors a year.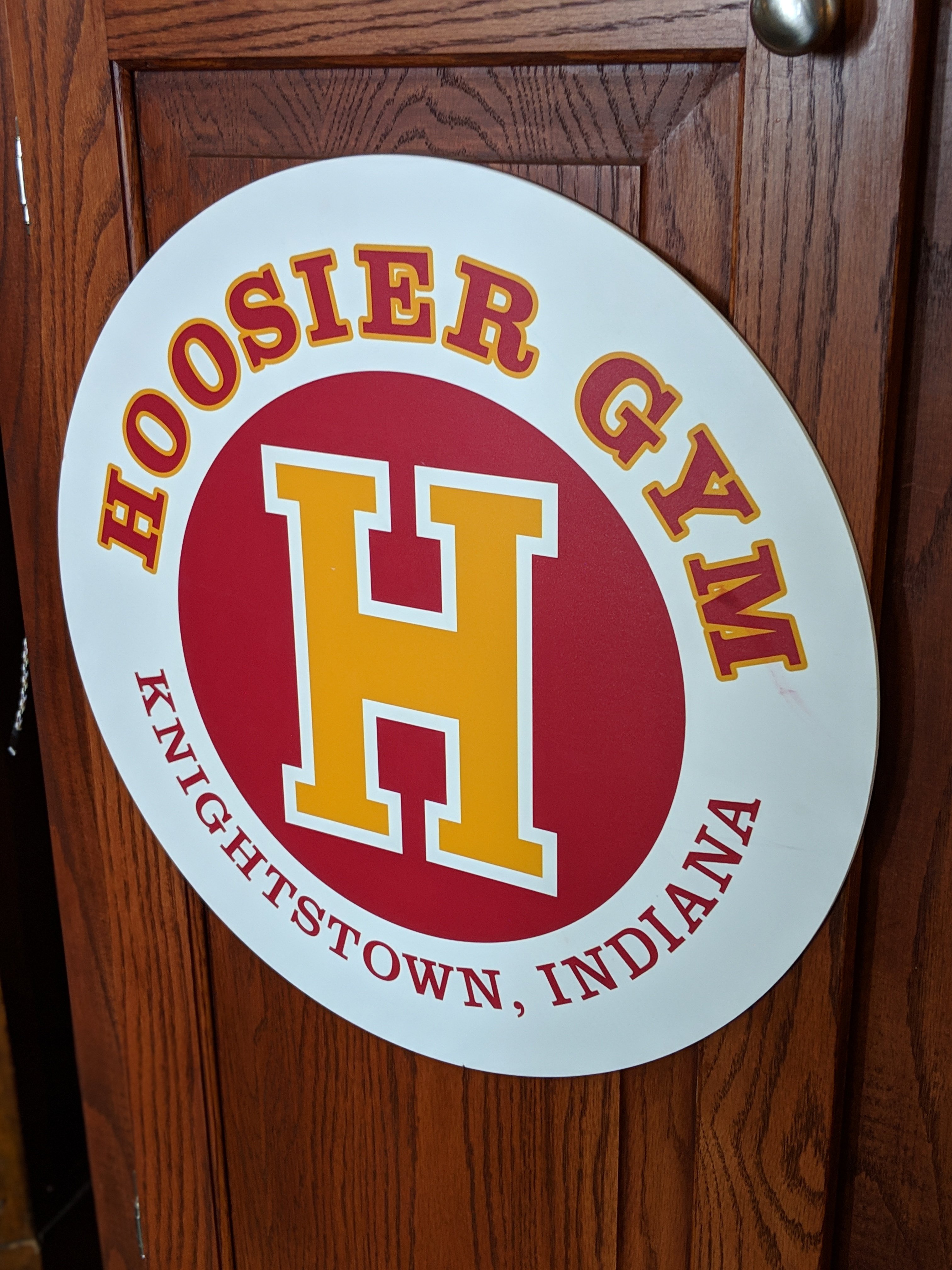 History of The Hoosier Gym
In 1921, the Hoosier Gym was constructed for the Knightstown Community Schools. This was a much-needed building, at the time they were using a room above a drugstore and a church basement for basketball games. Over the years they have expanded the gym and upgraded the faculty. The gym had 45 years of use before a new school with a gym was built. It primarily sat unused until the filming of Hoosiers.
After the filming, two historical groups took over the gym and now use it as a museum, rental facility, and is still used to host many basketball games throughout the year. We had the opportunity to visit The Hoosier Gym on a field trip through my daughter's school.
Experience The Hoosier Gym
Admission is free and donations are always appreciated. It's a very authentic gym and nostalgic for many locals. Jerseys from different high schools in Indiana are displayed throughout the gym and in the no-frills locker room (which still had working showers!). Upon entering the building, you'll find a movie, Hoosiers playing in the background, and lots of memorabilia on display. You can shoot some hoops in the gym (at the discretion of the tour volunteer), sit in the bleachers, chat with the on-site volunteers, and take some photos under to iconic "Go Hickory" banner.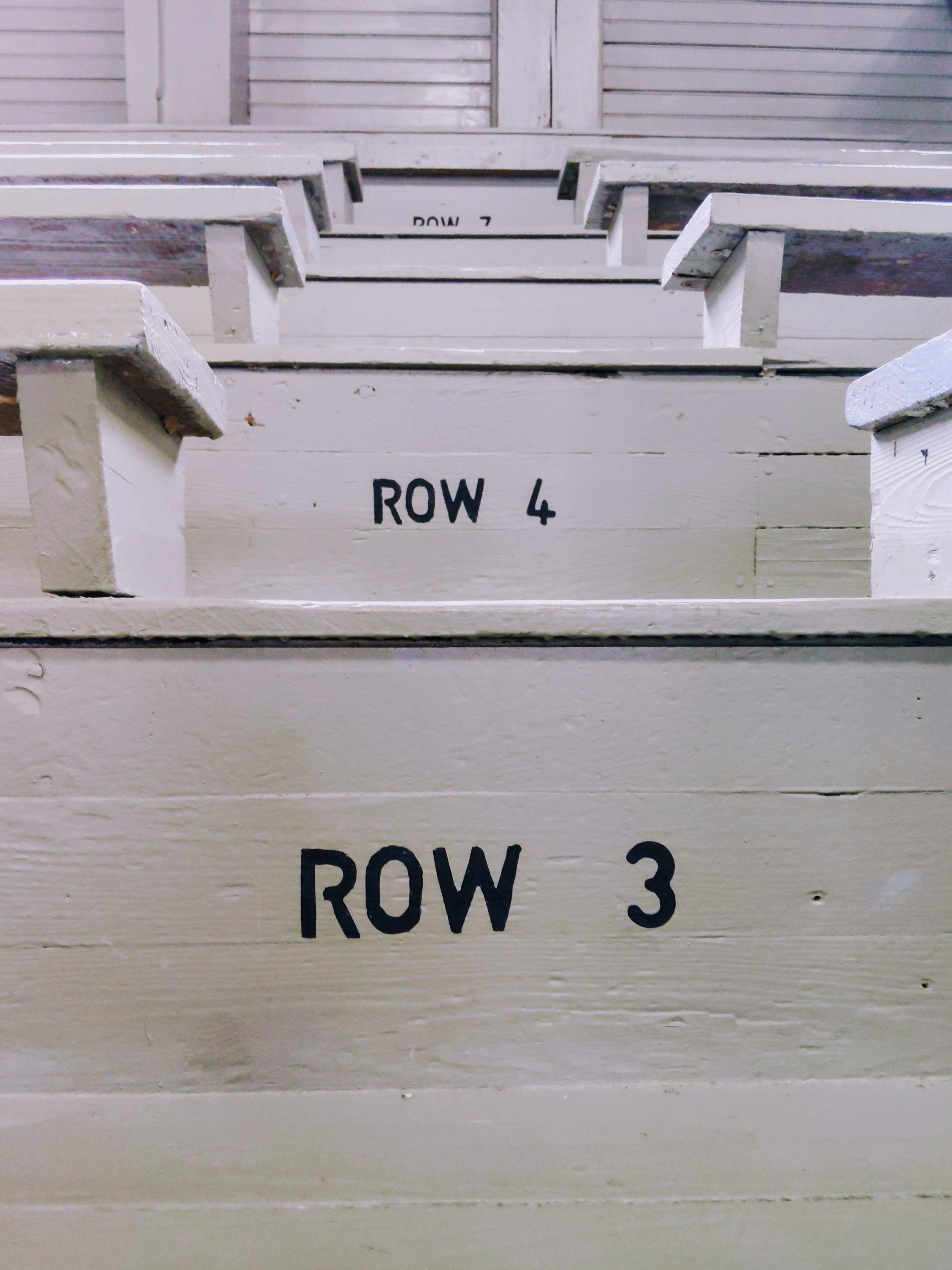 It's a cute and quaint gem that is worth visiting!
The Nitty Gritty:
Location: 355 N Washington St, Knightstown, IN
Phone: 765-345-2100
Hours:

Monday – Friday 12 – 5 pm,  Saturday 9 am – 5 pm. Check hours in advance.

Admission: Free, donations accepted.
Visitors must be accompanied by a Gym volunteer at all times.
Visitors, at the discretion of the volunteer, have a limited opportunity to shoot a couple of baskets.
---
Nearby things to do:
Check out other things to do in Henry County:
---
Pin It!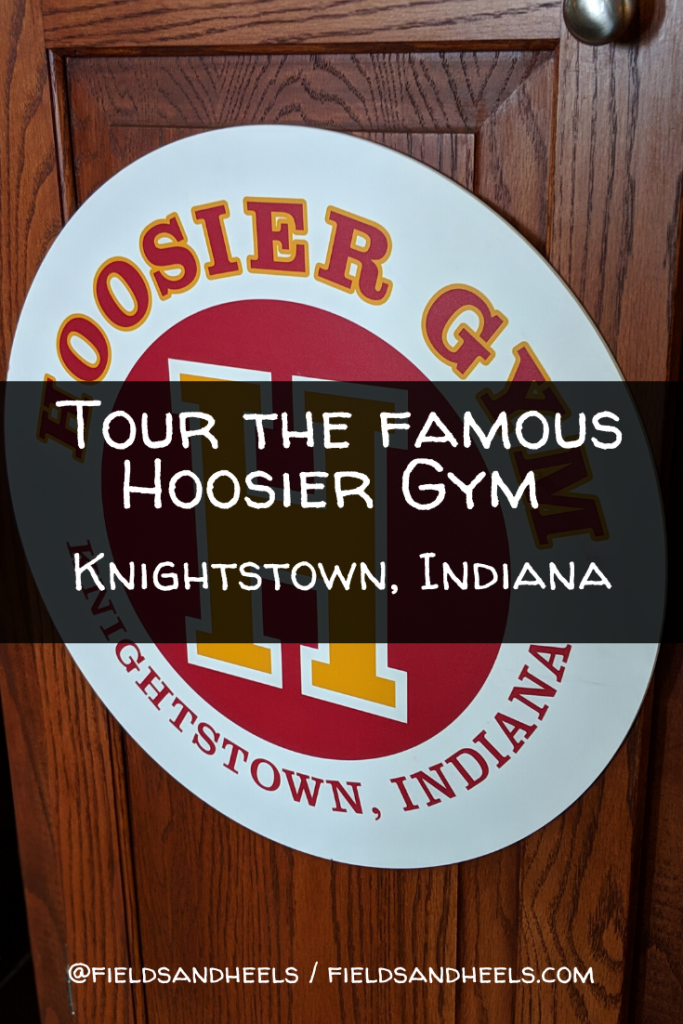 ---
Other posts you may enjoy:
Indiana's Largest Tenderloin at the Edinburgh Diner 
Spend a Day in Madison, Indiana