Midwest Spring Break Road Trip Ideas
Updated March 2023
Spring is right around the corner, and it's an excellent time for a Midwest Spring Break road trip! I don't know about you, but I'm ready to leave the cold months behind and embrace the warmer months. The Midwest is full of ideas for families regarding taking a vacation during school breaks. The coastlines will always hold a special place in my heart, but traveling within the Midwest can be just as beautiful and fun. Not to mention, it's a vacation that is easy on your wallet (especially if you are traveling as a family and hitting the road).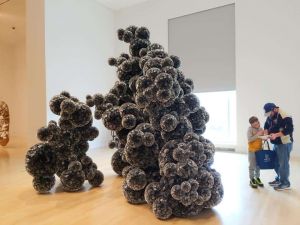 Below I've listed 15 Midwest Spring Break destination ideas. Naturally, being a Hoosier, many of these are located in Indiana. However, you'll also find ideas in Kansas, Ohio, Michigan, and Ohio.
Disclaimer: Blog posts may contain affiliate links and/or ads. When you click on these links I may earn a small commission that helps keep this blog running and support my family. This is at no cost to you. If you have any questions, please read my disclaimer and privacy policy. Thank you!
Brown County is a great place to land your feet for Spring Break if you like nature. You can spend days here hiking, biking, and horseback riding. Renting a family cabin at Brown County State Park is a great way to get in some outdoor time and enjoy the inn's indoor waterpark (all cabin rentals include passes to the inn's waterpark). Additionally, visitors enjoy shopping, dining, and activities in Nashville, Indiana. Nashville is a quaint Hoosier town known for its artistic culture and restored buildings. (Brown County is featured in the Indiana chapter of Midwest Road Trip Adventures and 100 Things To Do In Indiana Before You Die)
Also, spend a day or two in neighboring Columbus, Indiana, taking advantage of its architecture, art trails, and parks.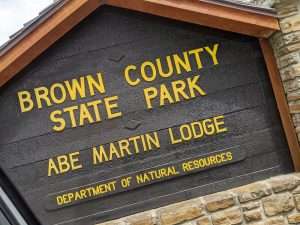 I love visiting Cincinnati with my husband, but it's also an excellent place for families. Kids will like the unique sites in Cincinnati, like the Cincinnati Zoo & Botanical Garden, Newport Aquarium, King's Island, Cincinnati Museum Center, Cincinnati Reds Hall of Fame & Museum, Highfield Discovery Center, and Coney Island. Taking in a game at the Great American Ball Park is another excellent Spring idea for the family.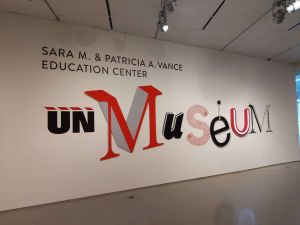 Dayton is home to the World's Largest Aviation Museum, it is free to visit, and you'll want to plan on spending most of a day here (there is SO much to see!). Dayton has several museums – history, art, auto, and science! You'll also find that performance opportunities are vast, with an opera, Philharmonic, ballet, and dance theatre.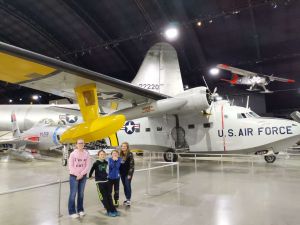 Evansville offers a scenic view of the Ohio River and is within just a few miles of Kentucky and Illinois. Whether just stopping through on your travels or making a week out of this destination, you'll find it an excellent option for families! While visiting in the Spring, you may catch an Evansville Otter's baseball game at Bosse Field, the filming site for the movie A League of Their Own. Other family-friendly finds include Mesker Park Zoo and Botanical Gardens (Indiana's oldest zoo), an aquatic park, museums, and more. (Evansville is featured in the Indiana chapter of Midwest Road Trip Adventures and 100 Things to Do In Indiana Before You Die)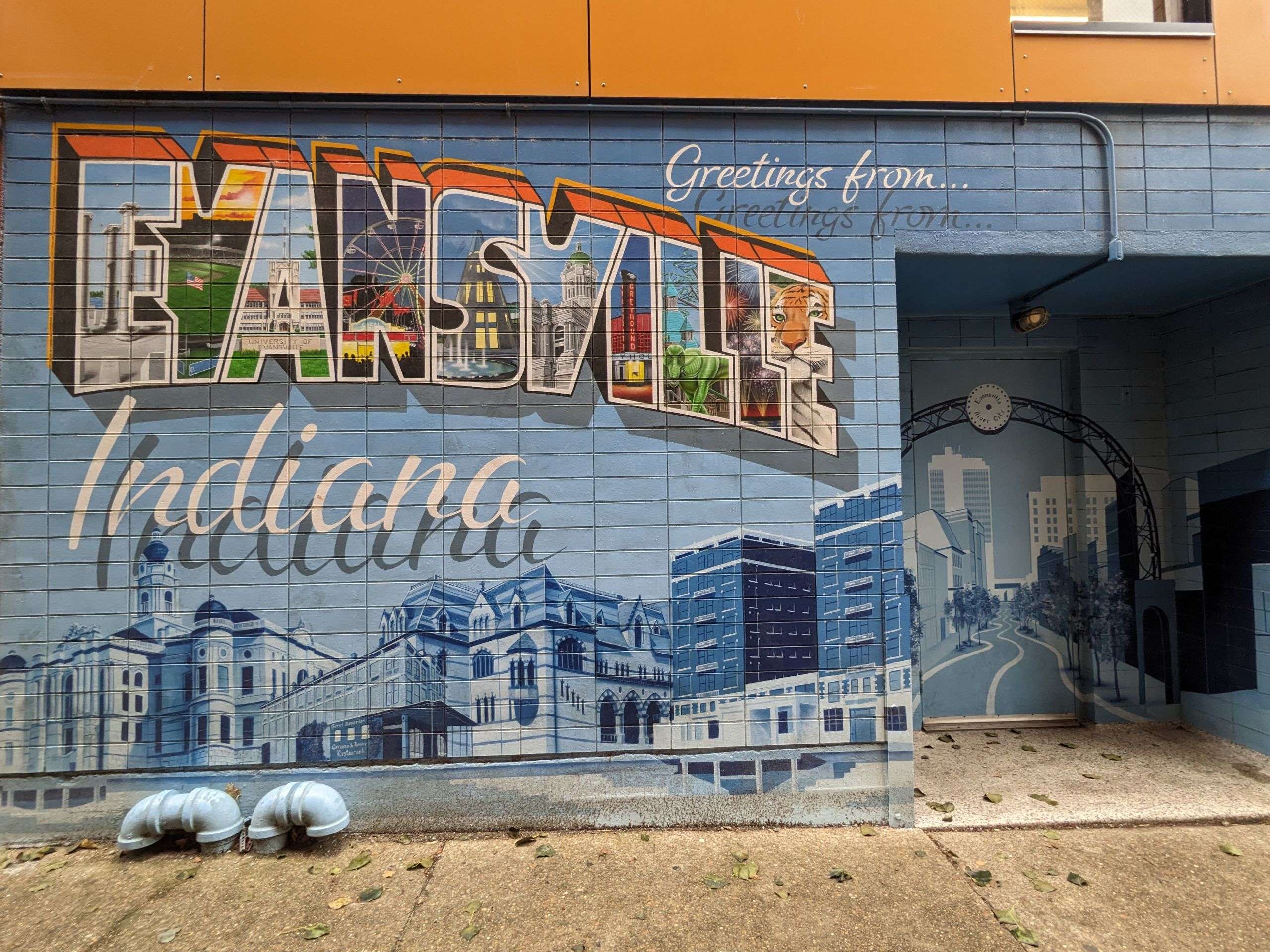 Fort Wayne has over eighty parks; that's an impressive amount for one city. If that doesn't entice you, the Fort Wayne Children's  Zoo, Historic Old Fort, and Science Central Museum are great family-friendly options in "the Fort." My favorites include visits to Lakeside Park and Rose Garden, Promenade Park, and Fort Wayne's Coney Island for hot dogs and drinks from Fortezza or Utopian Coffee. (Fort Wayne is featured in the Indiana chapter of Midwest Road Trip Adventures and 100 Things to Do In Indiana Before You Die)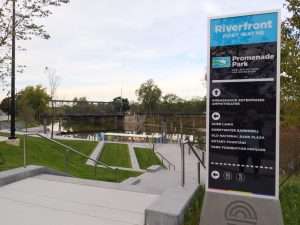 Families feel like royalty at the French Lick Resort. Although the casino might entice parents, French Lick is full of activities for kids! The resort offers an indoor and outdoor pool, free parking, kid's activities, a bowling alley, horseback riding, and an arcade. You can take a free trolley ride or a historical tour through the resort. Outside the resort, The Wilstem Wildlife Park animal encounters, French Lick scenic train rides, and indoor go-karting are popular around French Lick. (French Lick is featured in 100 Things to Do In Indiana Before You Die)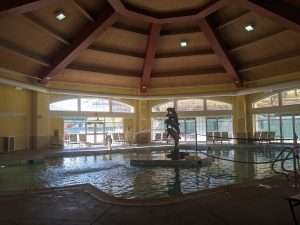 Indianapolis is one of the most family-friendly cities in the Midwest! I may be biased, but I believe it is. It's a bigger city but spread out enough for families to enjoy everything from two state parks to city parks, museums, sports, and downtown shopping and dining. Indianapolis boasts one of the best children's museums in the country! You can catch a baseball game (Indianapolis Indians) or a basketball game (Pacers) in the Spring. Enjoy many museums and the walk (or paddleboat) along the Whitewater River Canal. (Indianapolis is featured in the Indiana chapter of Midwest Road Trip Adventures and 100 Things to Do In Indiana Before You Die)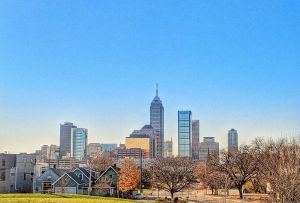 Although filled with small towns, Henry County packs a powerful punch with its location between Indianapolis and Dayton. Families in Indiana and Ohio looking for a Midwest Spring break staycation will benefit from Henry County's museums, parks, and history. If you are a Hoosier fan, you will enjoy all the many basketball-themed activities and sites in this area, including the filming location of the film Hoosiers, and the largest fieldhouse in the world (New Castle Fieldhouse).
Spend a few days exploring neighboring towns such as Greenfield, Indiana – visiting the James Whitcomb Riley Boyhood Home, trails, parks, and coffee shops. And Richmond, Indiana – visiting Thistlewaite Falls, Firehouse BBQ & Blues, Cope Environmental Center, and more. (Henry County is featured in 100 Things to Do In Indiana Before You Die)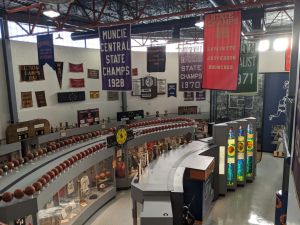 I love all of the Michigan cities along the shoreline of Lake Michigan; it's hard to narrow down just one. For me, an ultimate Midwest Spring Break road trip idea would include a drive north up the Lake Michigan shoreline, starting in New Buffalo and ending in Traverse City. If you like camping, this is an excellent opportunity to take advantage of camping at several Michigan State Parks!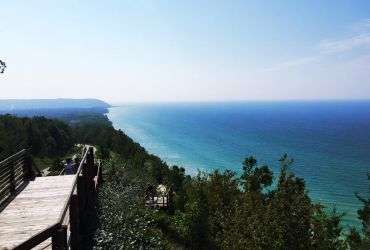 In Madison, Indiana, you'll be chasing waterfalls, visiting historical landmarks, and learning about how Madison was a vital part of the underground railroad. Clifty Falls State Park is one of Indiana's most scenic and beautiful state parks, with 12 miles of trails and 4 waterfalls. (Madison is featured in the Indiana chapter of Midwest Road Trip Adventures and 100 Things to Do In Indiana Before You Die)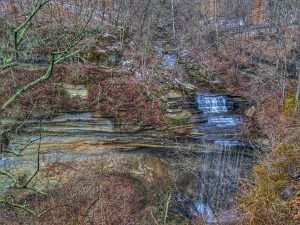 Do you have any video game fans in the family? Ottumwa, Iowa, is the Video Game Capital of the World! Additionally, Ottumwa has 26 parks and trails for camping, hiking, fishing, and biking. Beach Ottumwa offers a 13-acre outdoor water park in the warmer months – an excellent opportunity to spend the day in the sun and water (a tip for summer break). The American Gothic House, Airpower Museum, Wapello County Historical Museum, and food scene are just several other attractions and perks of visiting Ottumwa.
Consider visiting Grinnell and staying in the unique Hotel Grinnell (an old-school building turned hotel) when in Iowa.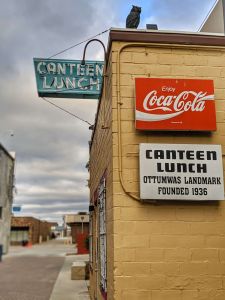 Grab a ride on the Miller Ferry and leave all your worries behind as you depart for Put-In-Bay, Ohio. Surrounded by Lake Erie, you'll feel like you are on an island in the Midwest! You'll find plenty to do in this small lake town with two state parks, beaches, nature preserves, a lighthouse, and a boardwalk. You can ferry your car to the island or leave it behind and pick up a golf cart rental for your visit.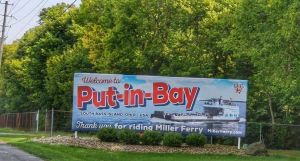 Tucked along the Indiana/Ohio border, Richmond, Indiana, offers visitors plenty of fun for families. Wayne County is full of museums, great food, and many activities. Regarding affordability, Richmond is great for families on a budget, with fun trails, parks, and even a waterfall! Educational opportunities are vast, with history regarding the Underground Railroad, Gennett Records, Starr Piano Company, and more. (Richmond is featured in the Indiana chapter of Midwest Road Trip Adventures and 100 Things to Do In Indiana Before You Die).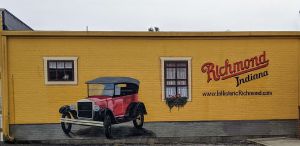 You can experience Christmas all year in Santa Claus, Indiana! I suggest booking a Midwest Spring break in the neighboring town of Lincoln, Indiana, at the Lincoln Pines Resort and taking advantage of visiting the Lincoln Boyhood National Memorial and Lincoln State Park throughout the week. Kids will love seeing everything Santa-related in Santa Claus. Although Holiday World & Splashin' Safari isn't expected to be up until the summer, the Santa shops, Santa's Post Office, restaurants, wineries, golf courses, and Frosty's Fun Center are open. Other sites opening in April include the Holiday Drive-In, Santa Stables, and Santa's Lodge. Holiday World is featured in 100 Things to Do In Indiana Before You Die.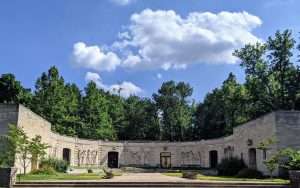 Wichita is a great place to visit with kids! You'll find plenty of family-friendly activities for children and adults of all ages. The Tanganyika Wildlife Park is one of the Midwest's best interactive animal encounters! You'll also enjoy spending an entire day at the Old Cowtown Museum, visiting the Keeper of the Plains, and eating some great Kansas barbeque.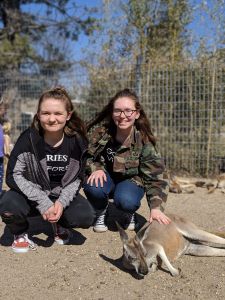 Pin It For Later!
Other articles you might enjoy:
Visit the Field of Dreams in Dyersville