Romantic Getaways in the Midwest
Are you looking to sweep a loved one off their feet? Or for a bit of R&R away from life, just the two of you? Maybe for a special occasion, holiday, or just a romantic getaway? I've got you covered! The Midwest is packed with places to go that will make your heart flutter, tantalize your tastebuds, and take your breath away. Check out my suggestions for romantic getaways in the Midwest, specifically Indiana, Illinois, and Ohio (and maybe a few surrounding areas!).
Disclaimer: Blog posts may contain affiliate links and/or ads. If you click on these links, I may earn a small commission. This helps keep the blog running and supports my family – at no cost to you. If you have any questions, please read my disclaimer and privacy policy. All opinions in this article are my own.
ILLINOIS
Effingham Summer Getaway for a Couple
Effingham Summer Getaway for a Couple Effingham, Illinois is just a short, two-hour drive from Indianapolis. It's a Midwestern community off Interstate 70 and a…
fieldsandheels.com
Effingham is for foodies! All the foodie couples will love this getaway to Illinois. Enjoy farm-to-table dining at the popular Firefly Grill, visit in the summer for the EffingHAM-JAM BBQ, go sightseeing, shop for antiques, and take an art tour around the city. Lake Sara provides lakeside activities and dining, and Tuscan Hills Winery adds a bit of old-world romance to your itinerary.
INDIANA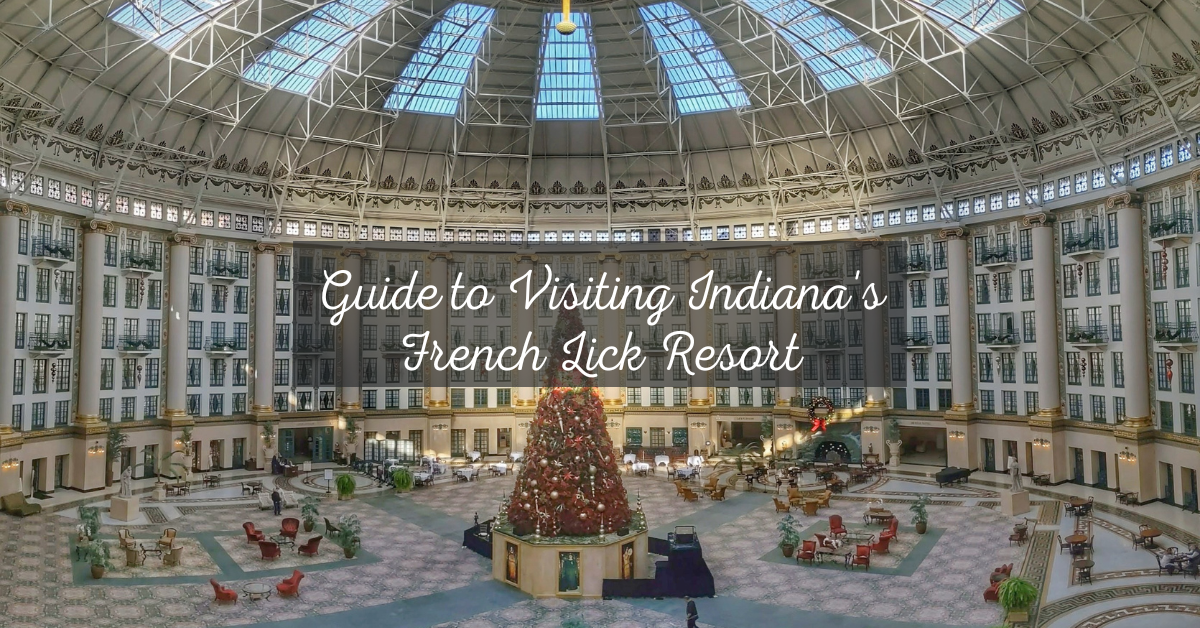 Guide to Visiting Indiana's French Lick Resort
Visiting the French Lick Resort Updated 11/8/2022 I fell in love with the French Lick Resort! It is one of the state's most magical places,…
fieldsandheels.com
I'd call the West Baden Hotel one of Indiana's most romantic places to stay. From the nightly live piano music in the atrium to twilight horse-drawn carriage rides and luxury dining, it's swoon-worthy on the romance scale. The best rooms are the atrium-view rooms with balconies. Take a behind-the-scenes history tour, ride the trolley to the French Lick Hotel, and take advantage of the many amenities without ever leaving the resort.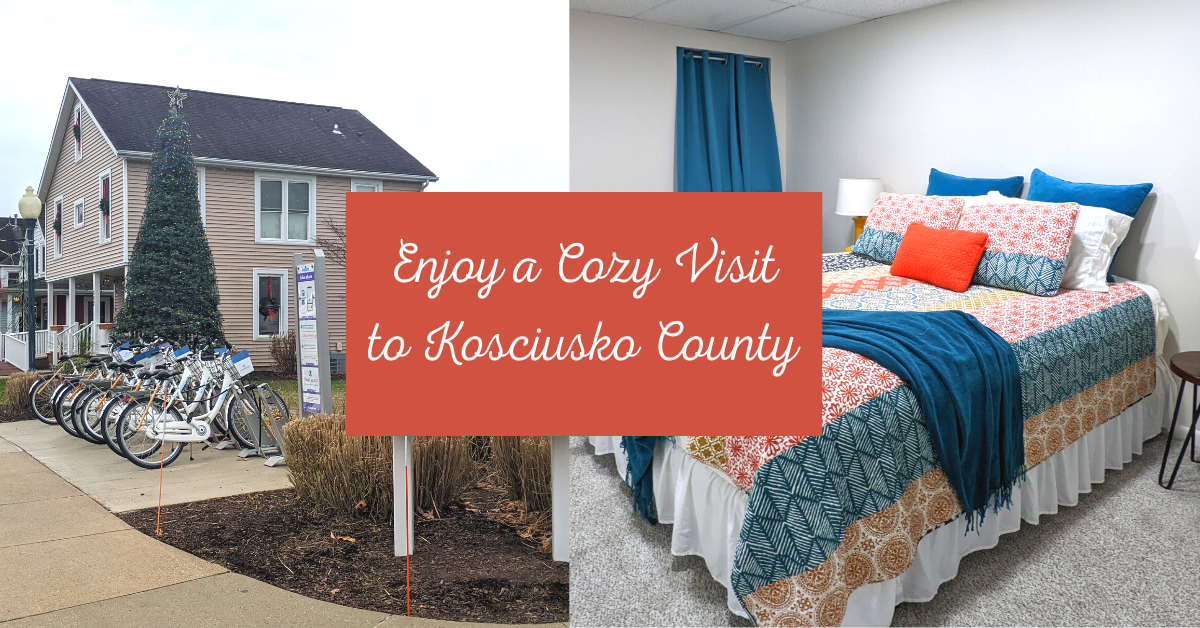 Enjoy a Cozy Visit to Kosciusko County
 Enjoy a Cozy Visit to Kosciusko County Try saying Kosciusko five times fast. Don't worry; it's a bit of a challenge to those unfamiliar with…
fieldsandheels.com
Get cozy in Kosciusko County with a weekend at Winona Lake. Rent an Airbnb to snuggle and chill, check out the local coffee shops, and stroll through the Village at Winona. Dine lakeside, brunch on a farm, ride Indiana's oldest sternwheel tour boat, swim at the lakes, and check out the history museums.
KENTUCKY
The Ultimate Owensboro Weekend Getaway
The Ultimate Owensboro Weekend Getaway Owensboro, Kentucky is just a hop, skip and jump over the Ohio River from Indiana. And only 30 minutes from…
fieldsandheels.com
Although Kentucky is technically not a Midwest state, Owensboro is here because it is just across the Indiana border. And it made a great getaway for us! Known for its Bar-B-Q, Bluegrass, and Bourbon, Owensboro is similar to Nashville without all the city hassle. You'll enjoy great food, a fantastic riverfront, a lively night scene, and lots of music and art. Make reservations at the famous Miller House for a romantic dinner.
OHIO
Getaway Guide to Hocking Hills
Getaway Guide to Hocking Hills A getaway to Hocking Hills should be on everyone's bucket list. You don't need a plane ticket to experience dreamy…
fieldsandheels.com
Discover Hocking Hills' cascading falls, ravines, and forestry. It's the perfect place for a couple who loves nature and hiking. Stroll through downtown Chillicothe for dining, coffee, and stargaze at the John Glenn Astronomy Park. Spend a night of luxury at the ultra-romantic GloGabin at Eco-Luxe Vacation Rentals.
Escape to the Charming Lakeside Chautauqua
Escape to the Charming Lakeside Chautauqua "Welcome to Lakeside!"  That's the warm greeting you can expect to hear often while visiting Lakeside Chautauqua in Northwest…
fieldsandheels.com
For couples looking for a lakeside, historic getaway – this is your retreat! Lakeside Chautauqua is quiet, restful, and nestled on Lake Erie. Stay in the historic Hotel Lakeside and enjoy quiet nights in rockers on the front porch, swimming off the pier, strolling the neighborhood, dining, playing mini-golf, and napping the afternoon away. This gated community is something straight out of a Hallmark movie!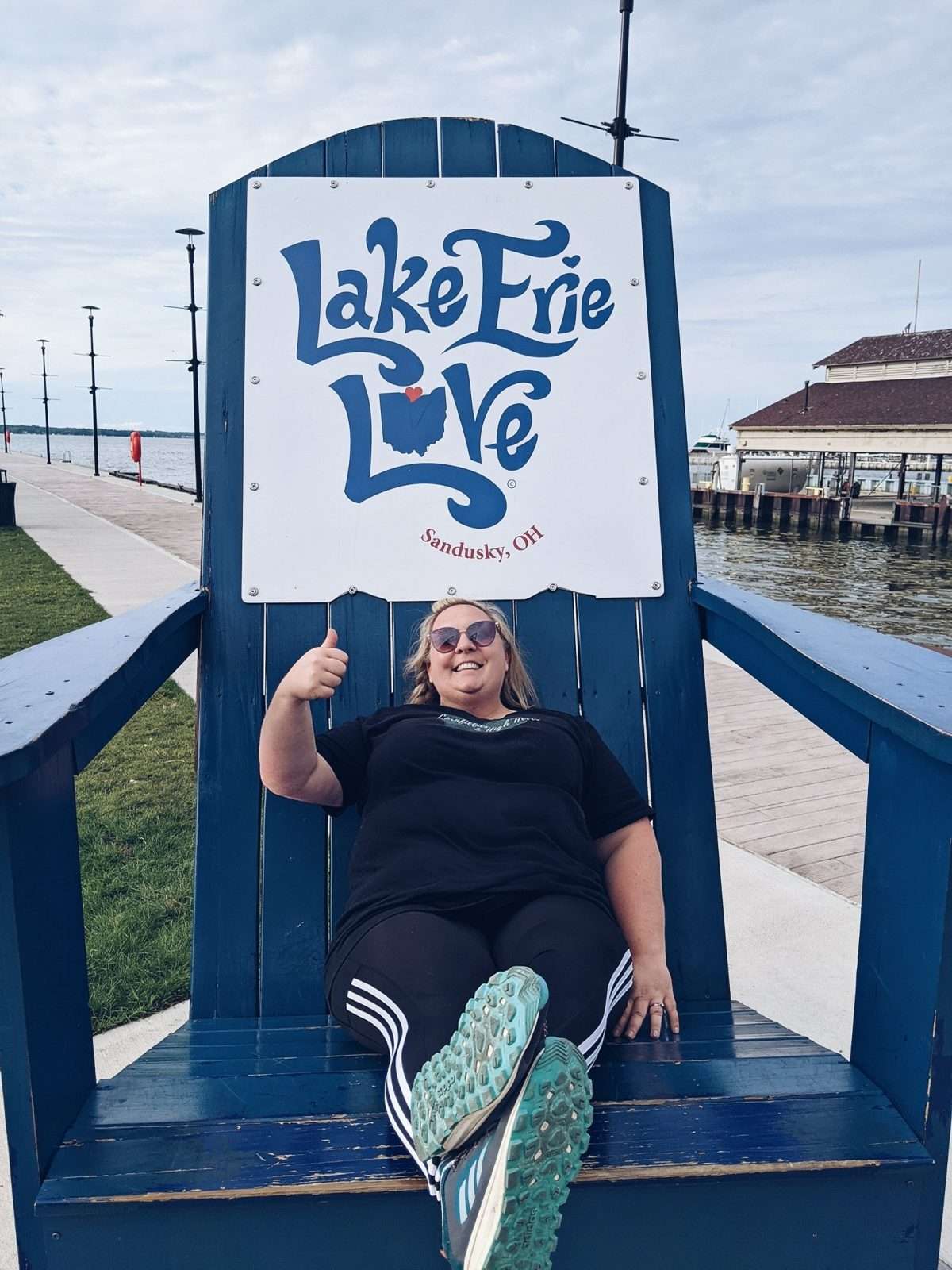 An Ohio island & Lake Erie getaway in the Midwest!
An Ohio island & Lake Erie getaway in the Midwest – Sandusky & Kelleys Island Did you know there are islands in Ohio? We have…
fieldsandheels.com
Take a ferry over to the Midwest islands. Escape to Kelley Island or Put-in-Bay for a weekend of water activities, nature, hiking, and waterfront dining. Stay overnight in a cottage or inn or at the Hotel Kilbourne in Sandusky. Take in a concert at Jackson Street Pier and wake up for brunch at a downtown eatery.
Other articles you may enjoy:
Indianapolis Date Ideas for Under $30!
How to Spend a Day in Franklin, Indiana
A Luxury Stay at Historic Hotel Julien Dubuque
Pin it for later!