Spend a splendid weekend in Downtown Elkhart.
Dance, dine, and relax in Downtown Elkhart, Indiana. There is plenty to do in this part of the state, located in North Central Indiana, just minutes from the Michigan border. The summer months are popular for visiting the Elkhart Jazz Festival, Heritage Trail and Quilt Gardens, Riverwalk, and Wellfield Botanic Gardens. In the winter, The Lerner Theatre is lively with Christmas productions, and families flock to NIBCO Ice & Water Park for ice skating and downtown for shopping and warm drinks from The Electric Brew Elkhart and Relish.
Hotel Elkhart provides cozy and luxurious stays within walking distance of restaurants, shopping, The Lerner, and museums. You can easily spend a weekend at Hotel Elkhart and fill your day with activities in Downtown Elkhart without ever having to drive anywhere. I've compiled an itinerary of suggestions for a dazzling weekend in Downtown Elkhart for your trip. Enjoy!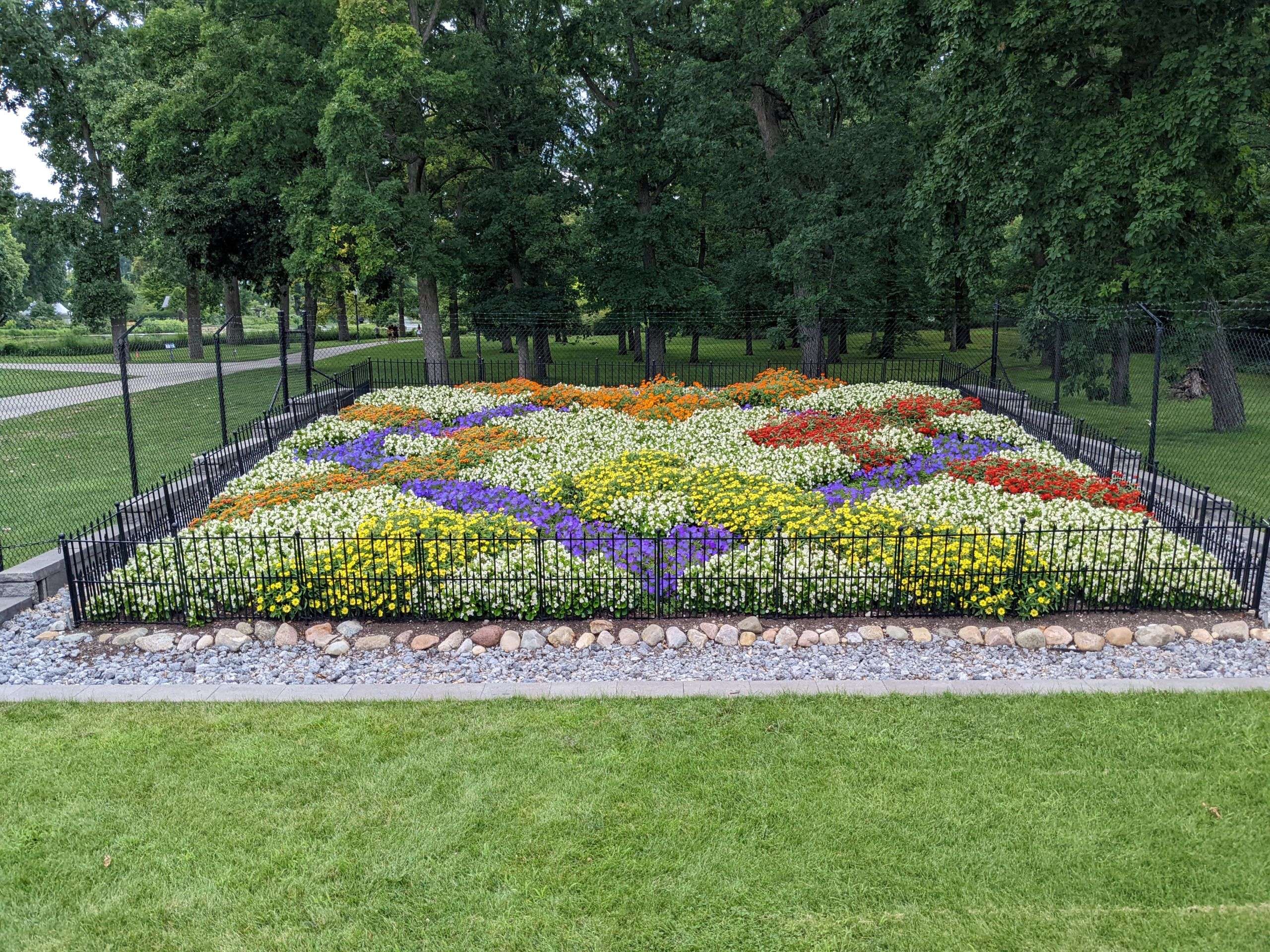 Disclaimer: Blog posts may contain affiliate links and ads. If you click on these links, I may earn a small commission. This helps keep the blog running and supports my family – at no cost to you. If you have any questions, please read my disclaimer and privacy policy. A special thanks to Experience Elkhart County for hosting parts of my trip. All opinions in this article are my own.
Downtown Elkhart Itinerary Suggestions:
2-Night Stay at Hotel Elkhart

Day #1: Rent bikes for a ride along the RiverWalk Cultural Trail and Island Park, lunch at The Electric Brew Elkhart, self-tour of the sculptures and murals in Downtown Elkhart, tour the Midwest Museum of American Art, and dinner at Iechyd Da Brewing Company.
Day #2: Breakfast at Relish Cafe, tour the Ruthmere Museum, grab sandwiches from the Old Style Deli for a picnic and stroll through Wellfield Gardens, dinner at The Vine, and take in a performance at The Lerner Theatre.
Day #3: Finish your weekend with a hearty breakfast at the Tipsy Biscuit, downtown boutique shopping, and drive along the Elkhart County Heritage Trail.
Visit during the Elkhart Jazz Festival
The Elkhart Jazz Festival is one of the most popular events in Elkhart County and pays tribute to the jazz history in Elkhart. Most people think of the RV industry when they speak of Elkhart County; however, it is also known as the Band Instrument Capital of the World. In the late 1800s, coronet player Charles Gerard Conn invented a mouthpiece that led to a small business, which quickly flourished and expanded into the CG Conn Band Instrument Company. Conn's success was followed by the beginning of other instrument giants like The Selmer Company and Buescher Band Instruments.
Although the band instrument industry has declined since the early 1920s, it still makes instruments today and employs over 2,000 musical artisans. And for over 30 years, the Elkhart Jazz Festival has been honoring its heritage. For a weekend in June, downtown Elkhart razzles and dazzles over 20,000 attendees with more than 100 performers on several stages.
This is a great family-friendly event. Some stages are free, while others require tickets purchased in advance. Food trucks and restaurants are open to cater to customers, and Elkhart's Main Street is blocked off for stages and attendees. Bring your dancing shoes!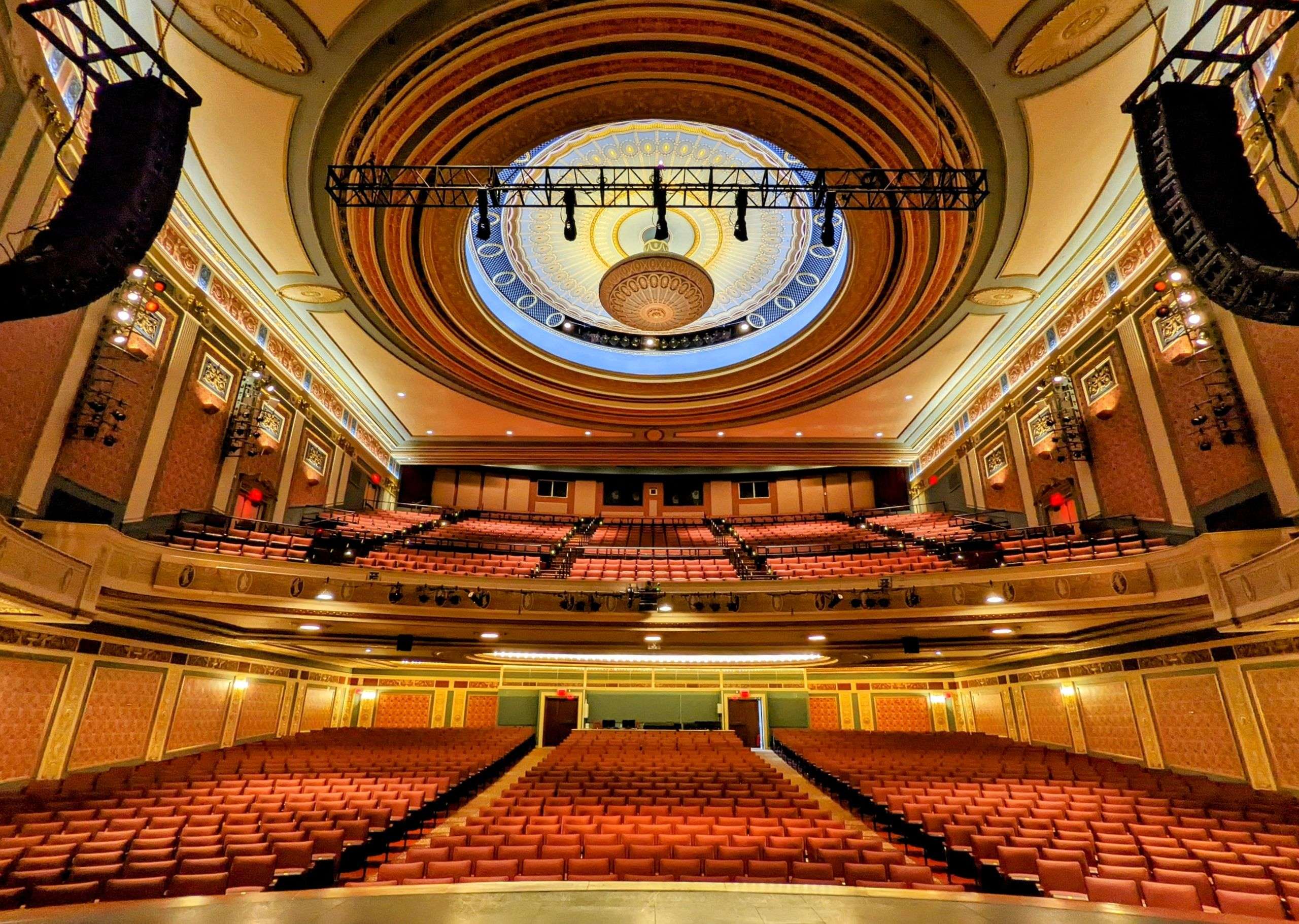 Stay at Downtown Elkhart's newest boutique hotel.
Hotel Elkhart is a Tapestry Collection by Hilton boutique hotel. The historic building has been restored and is the tallest building in Elkhart. Each room is slightly different and prides itself in local amenities, including coffee from a local roaster, The Refinery. A rooftop bar, corner eatery, coffee shop, and bakery fill guests with delicious drinks and made-from-scratch foods. If you plan to stay here over the Elkhart Jazz Festival weekend, you'll want to reserve rooms in advance.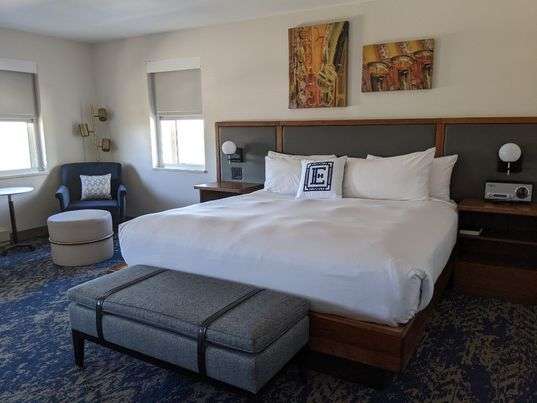 Enjoy strolling and biking the Elkhart RiverWalk Cultural Trail.
The Elkhart Riverwalk Cultural Trail is a scenic path that connects the Garden and Arts & Entertainment Districts in Downtown Elkhart. It connects parks like Nibco Water & Ice Park, Central Park, and Island Park to downtown shopping, dining, and attractions such as the Ruthmere Mansion and Wellfield Botanical Gardens. The trail is bordered by quilt gardens, sculptures, and welcoming green spaces.
Island Park is a park located downtown along the river, and it's host to the annual Island of Blues festival. There are plenty of shaded areas for picnicking and cookouts; a picnic area with charcoal grills is available. The park also has a gazebo, a bandstand, a playground, and a sand volleyball court.
Dine in Downtown Elkhart.
With plenty of dining options, narrowing down just a handful for a weekend trip is hard. I've included some great selections, but the options are certainly not limited to this list!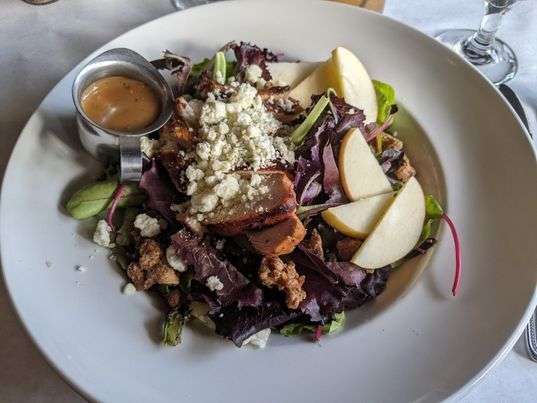 Nearby things to do:
Jazz, Art, and Urban Adventures in Elkhart County
8 Things You Must Do in South Bend!
Enjoy a Cozy Visit to Kosciusko County
Spend a Weekend in Fort Wayne, Indiana
Pin It For Later!