May is the month of all things Indy 500 in Indiana. The checkered flags come out, and porches are decorated to compete for the best Indy 500 Porch Party. There is a parade, pre-race, and post-race activities. The Indianapolis Motor Speedway, the "Racing Capital of the World," is a happening place to be over Memorial Day weekend (racing weekend for those new to the Indy 500 world). Non-race fans are even enamored by the festivities and family-friendly events happening throughout the mon
Some of these events are free! There are various racing-themed and Indianapolis 500 things to do in May, especially in Central Indiana. What will be on your list of things to do? Attending the actual Indy 500? Racing history exploration? Murals? Racing-themed food and drinks?
Disclaimer: Blog posts may contain affiliate links and/or ads. If you click on these links, I may earn a small commission. This helps keep the blog running and supports my family – at no cost to you. If you have any questions, please read my disclaimer and privacy policy. All opinions in this article are my own.
Free Indy 500 Events
500 Festival Kid's Day & Mini Race – It's Indiana's largest, free outdoor festival for kids! Salesforce and JP Morgage host this annual event in downtown Indianapolis on Monument Circle every mid-May. It's a huge carnival of interactive activities, workshops, arts and crafts, entertainment, and a 500 Festival Fitness Zone & Obstacle Course. There is also a non-competitive race for kids ages 3-10. 
500 Spectacle of Homes – This month-long event encourages residents to decorate their yards and homes for a friendly competition of "who has the best-race-themed home." Participants will be added to the digital 500 Spectacle of Homes Map, which is available to the public and encourages drive-bys to check out your racing Porch Party setup. Chosen homes will be visited by NTT INDYCAR SERIES drivers and put in a drawing for a chance to ride on the IMS float in the AES 500 Festival Parade.
Self-Guided Tour of Speedway, Indiana – Stroll through Speedway, Indiana. It's home to the Indianapolis 500 and a cute little town with shops, restaurants, and coffee houses. Stroll the main drag and you'll come upon murals honoring the Indy 500 history and plenty of photo opportunities. During May, businesses will promote race specials and themed foods and drinks. Peek into the Dallara's IndyCar Factory windows (only open for private events) to glimpse the race cars, and stop by the Foyt Wine Vault, a part wine bar and part racing history museum. Stop in Charlie Brown's Pancake & Steak House for the checkered flag breakfast or pit stop burrito and check out their fan memorabilia.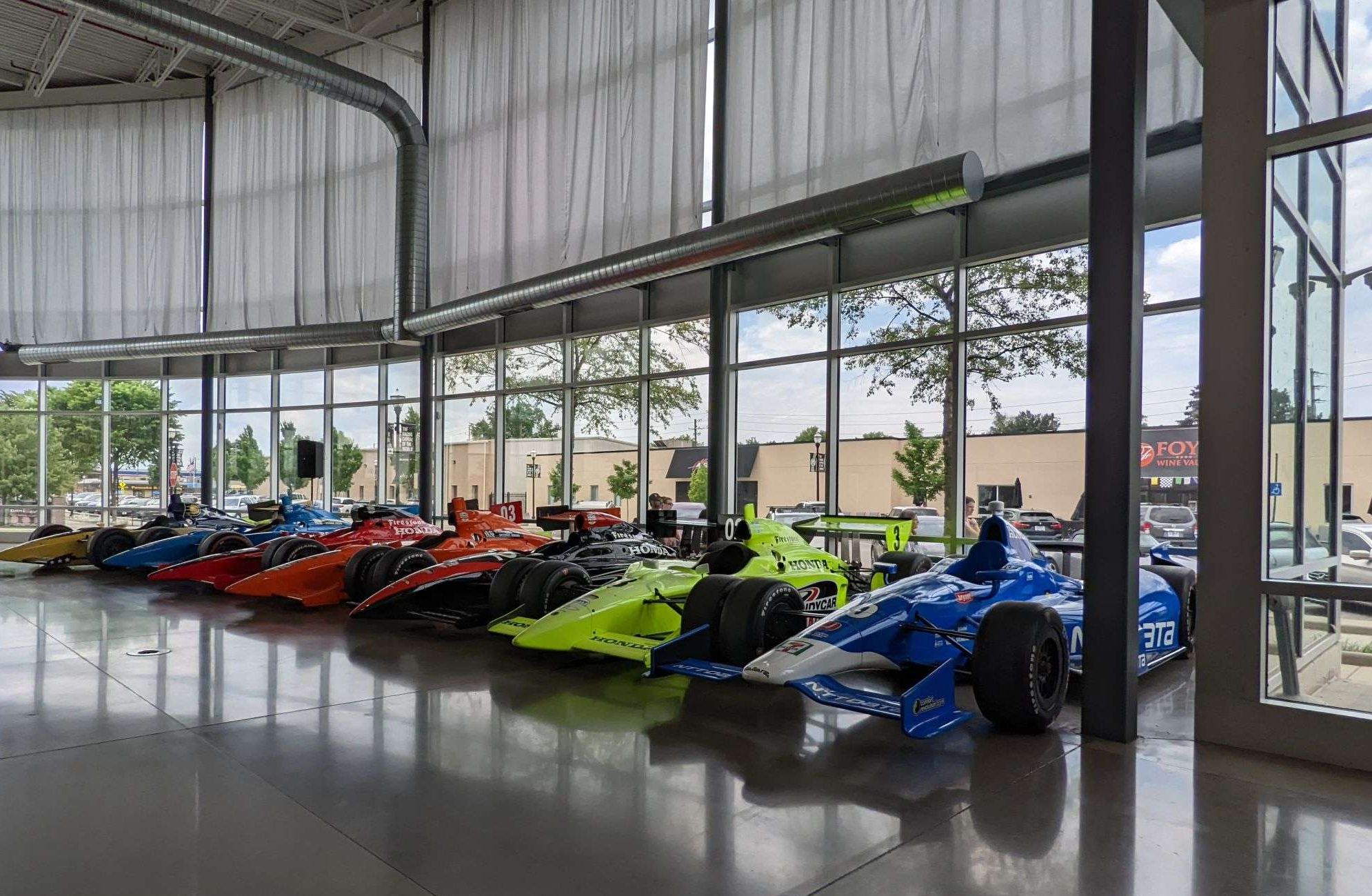 $$ Indy 500 Events and Activities
AES 500 Festival Parade – The Indy 500 Parade is one of the nation's largest parades, next to the Pasadena Tournament of Roses Parade and the Macy's Thanksgiving Day Parade. It takes place on the Saturday of Memorial Day weekend in downtown Indianapolis, with more than 200,000 people in attendance. And, of course, the thirty-three competing Indy 500 drivers! There is a different theme every year. Although the parade is free to watch on tv, tickets are $25 to $50 to attend in person.
Last Row Party – This annual, casual foodie fundraiser is held every Thursday before the Indy 500 at the Hulman Terrace Club & Suites. Enjoy food and drinks, and hang out with the low rowers, the drivers who were quick enough to make it into the show (they make up the last and 11th row of the Indy 500). Tickets are $75 per person and include a great view of the track.
Indianapolis Motor Speedway Museum – Visit the IMS, but not during the Indy 500 weekend! Any other time is great to visit the museum, except during the race. Race fans and non-fans will enjoy the museum, history, and tours of the Speedway. I highly recommend taking a Kiss the Bricks Tour for a traditional track experience and to see the Speedway from behind the scenes. This tour is also listed as one of the top things to do in 100 Things To Do In Indiana Before You Die. $10-$25
Speedway Indoor Karting – Test your skills on the track at Speedway's Indoor Karting tracks. Two tracks offer different experiences: a European-style, multi-level road course for all skill levels and an oval slick track for those seeking more challenge. Adult karts, junior karts, a Big Foot kart, a hand control kart, and a two-seater are available. Additionally, they have mini bowling, golf, and multi-sport simulators. $20-$50
Carb Night Classic – This Hoosier tradition is held the Friday before every Indy 500 at the Lucas Oil Raceway Park in Brownsburg, Indiana. It's the "Race before the Indianapolis 500." Free primitive camping is available to attendees. $25-$35
Lucas Oil Little 500 – Held annually on the Saturday of Memorial Day weekend at the Anderson Speedway in Anderson, Indiana. Thirty-three non-wing sprint cars warm up the track for a smaller version of the Indianapolis 500. $45-$50
Indianapolis Children's Museum – Take the kids to the Sport's Experience exhibit at the Indianapolis Children's Museum. The Indianapolis Motor Speedway Pedal Car Racetrack Experience and Church Brothers Collision Repair Drag Strip teach kids about the Indy 500 and its history. It also gives them a chance to "ride" the track.
Indianapolis 500  – Attending the race is one of the most classic Hoosier "things" you could check off your Indiana bucket list! $45-$65
Family-Friendly Indy 500 Events
Self-Guided Tour of Speedway, Indiana
Indy 500 Memorial Day Weekend Events
Year-Round Indy 500 Activities
Self-Guided Tour of Speedway, Indiana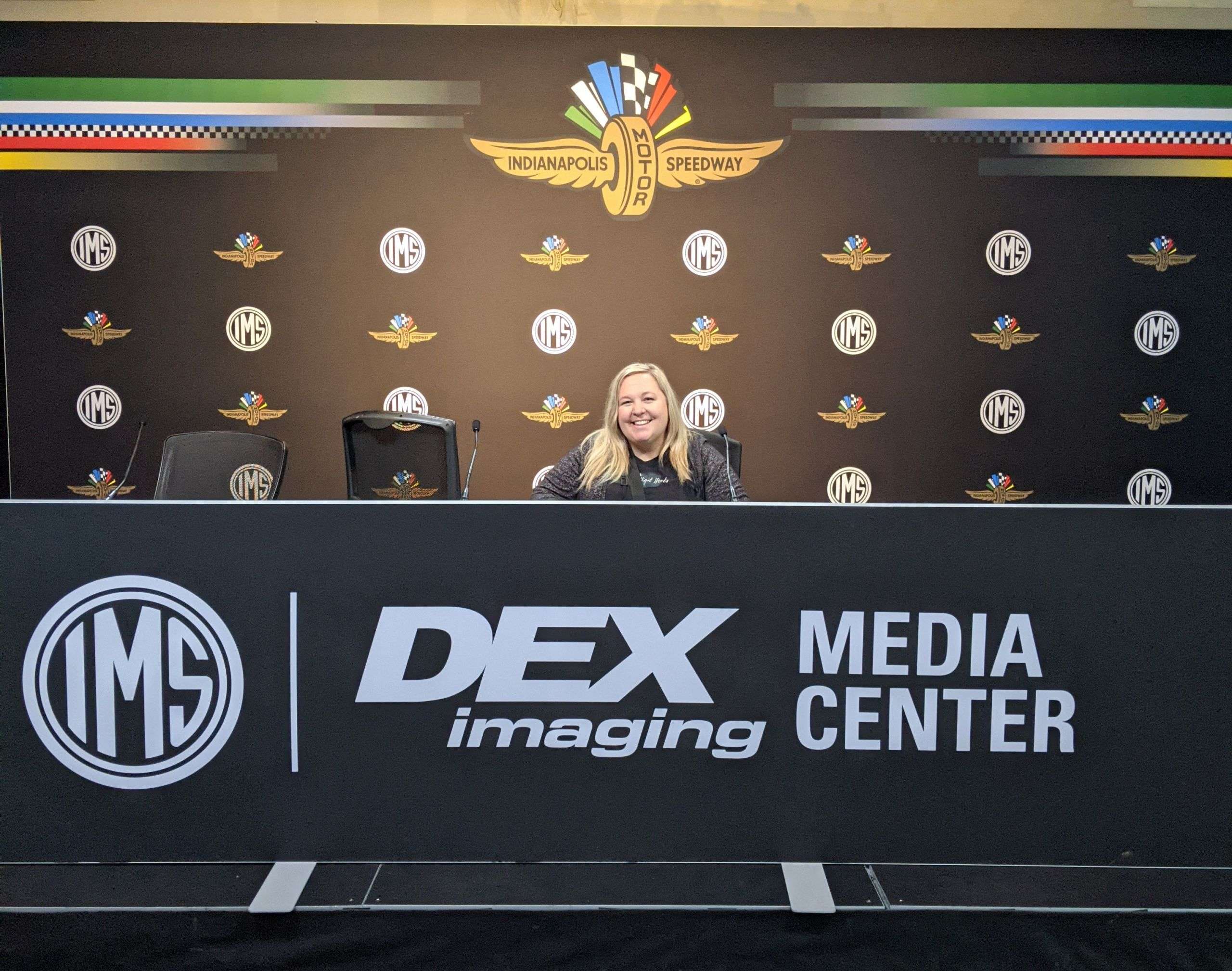 Things to do nearby:
Garfield Park's Sunken Gardens in Indianapolis
Sleep in a Train Car in Downtown Indianapolis
16-Bit, a 90s Arcade on Mass Ave. in Indianapolis
Indianapolis Date Ideas for Under $30!
Pin It For Later!