11 Ways to Celebrate Women in Indiana
March is International Women's Month, and as a woman and mother of daughters, I feel the importance of acknowledging this month. Teaching my daughters to feel empowered and able, yet also humbled and respectful to all, is not an easy task. I've gathered some resources and compiled a list of activities to celebrate women in Indiana. Perhaps my favorite is #1, the Candles Holocaust Museum in Terre Haute. This museum was started by a woman I respect for her courage, character, and message.
Activities and events are not listed in any particular order.
Disclaimer: Blog posts may contain affiliate links and/or ads. When you click these links, I may earn a small commission that helps keep this blog running and support my family. This is at no cost to you. If you have any questions, please read my disclaimer and privacy policy. Thank you!
1. Candles Holocaust Museum
1532 S 3rd St, Terre Haute, IN
The Candles Holocaust Museum was founded by Holocaust survivor Eva Mozes Kor and is Indiana's only Holocaust Museum. Eva and her twin sister, Miriam, suffered greatly as they were subjected to human experiences during the Holocaust. After the Holocaust, Eva married an American citizen, had children, and resided in Terre Haute, Indiana. Eva was the founder of CANDLES and an activist in educating others about the Holocaust and the power of forgiveness. Candles Holocaust Museum is featured in 100 Things To Do Before You Die.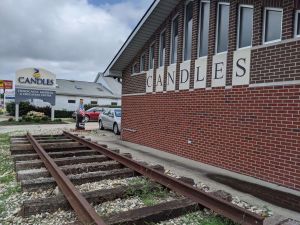 2. Culbertson Mansion
914 E Main St, New Albany, IN
The "Remarkable Women Tour" occurs at the Culbertson Mansion every March. The tour highlights the Culbertson family's wives, daughters, and employees.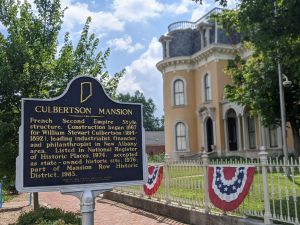 3. Eiteljorg Museum
500 W Washington St, Indianapolis, IN
The Eiteljorg Museum honors Social Justice Photographer Dorothea Lange with an exhibit, Changing Views: The Photography of Dorothea Lange (open until August 6, 2023). Lange used her art for social change with iconic portraits from the Great Depression, World War II, and beyond.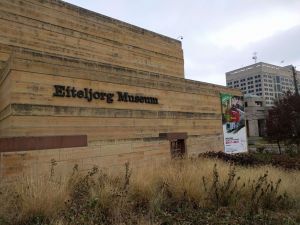 4. Eugene and Marilyn Glick Indiana History Center
450 W Ohio St, Indianapolis, IN
The Indiana Historical Society is featuring "Eva Kor from Auschwitz to Indiana" (available March 12, 2023, to August 3, 2024) at the Indiana History Center. Founder of the Candles Holocaust Museum in Terre Haute and Holocaust survivor Eva Kor is honored in this new exhibit. Eva's story of survival and mission as the most influential Holocaust educator and activist is told through artifacts, images, original footage, and interactive elements.
5. Indiana Fever, Indianapolis
125 S Pennsylvania St, Indianapolis, IN
Celebrate women athletes with an Indiana Fever game at Banker's Life Fieldhouse. Indiana Fever is associated with the WNBA and includes players Katie Douglas, Tully Bevilaqua, and Hall of Famer Tamika Catchings. If you have a child aged 8-15, sign them up for the Jr. Fever Camp, a 3-hour basketball camp coached by Shenise Johnson and National Basketball Academy coaches.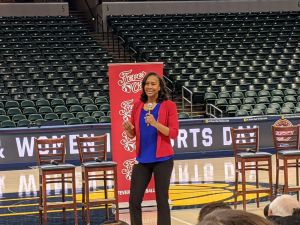 6. The Indianapolis Propylaeum
1410 North Delaware Street, Indianapolis, IN
The Indianapolis Propylaeum motto is "A place that connects and celebrates women." Since 1888, the Propylaeum has offered women a place to use their voices to inspire and support each other through diverse Indianapolis programs. You can check out their list of events and activities to get involved!
7. Levi and Catharine Coffin State Historic Site, Fountain City
201 US-27, Fountain City, IN 47341
Catharine Coffin played a vital role in helping freedom seekers make their way to Canada from the south. Along with her husband, Levi, she opened her home to anyone needing a safe shelter – feeding and welcoming them in at all hours. Along with raising her children and operating a 24/7 home that was a part of the Underground Railroad, Catharine organized a sewing society that made clothing for freedom seekers. You can visit the Coffin Home & Interpretive Center in Fountain City, Indiana. The Levi and Catharine Coffin State Historic Site is featured in 100 Things To Do Before You Die. 
9. The Children's Museum of Indianapolis
3000 N Meridian St, Indianapolis, IN 46208
The Children's Museum of Indianapolis exhibit, The Power of Children: Making a Difference®, features the stories of historical female heroes with extraordinary stories. Anne Frank, Ruby Bridges, and Malala Yousafzai fought discrimination and intolerance, and their stories of hope are told in this family-friendly exhibit inside The Children's Museum. The Indianapolis Children's Museum is featured in 100 Things To Do Before You Die.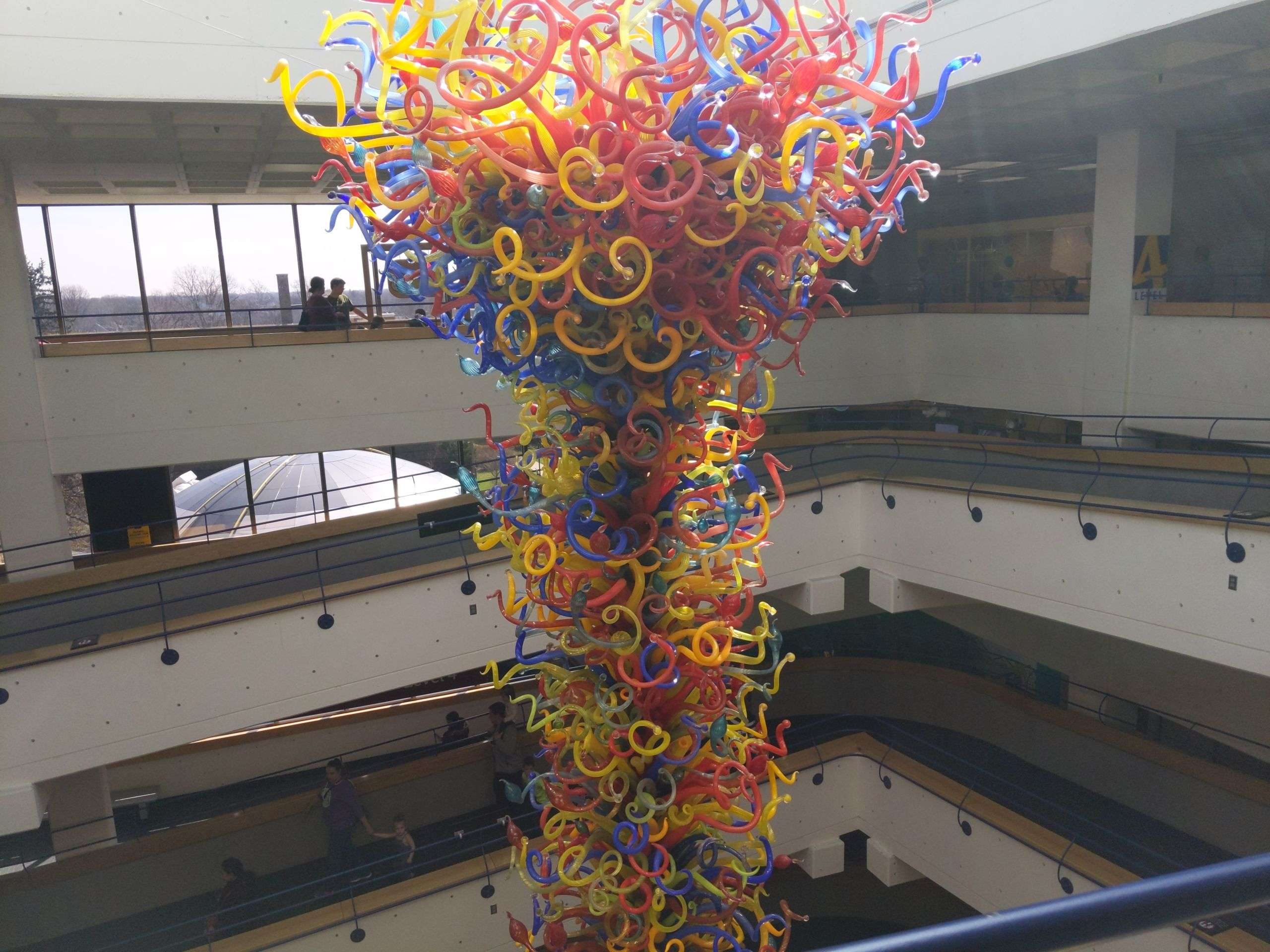 9. Purdue University's Discovery Park, West Lafayette
610 Purdue Mall, West Lafayette, IN 47907
Janice Elaine Voss was an American engineer and NASA Astronaut; she spent over 49 days in space and traveled 18.8 million miles. A 45-foot-in-diameter scaled model of the solar system, named the VOSS Model, honors Janice at Purdue's Discovery Park in West Lafayette. It is free to visit Discovery Park.
10. Newfields, Indianapolis
4000 N Michigan Rd, Indianapolis, IN
The art museum in Indianapolis, Newfields, offers a "Powerful Women of Newfields" tour every Saturday in March at 11:30 a.m. This tour features women artists, those portrayed in important portraits, and women art collectors and patrons.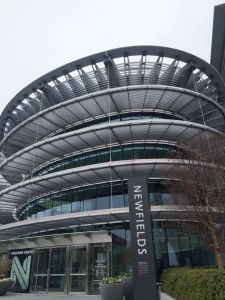 11. The History Museum, South Bend
808 W Washington St, South Bend, IN
The "All-American Girls Professional Baseball League" exhibit at The History Museum in South Bend is a permanent display celebrating the first and only all-female professional baseball league.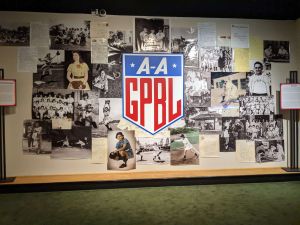 Pin it for later!
Other articles you may enjoy:
10 Unique Hiking Trails in Indiana
Garfield Park's Sunken Gardens in Indianapolis