The Ultimate Indiana State Fair Guide
Want to make the best of your visit to the Indiana State Fair? You've come to the right article! This guide to the Indiana State Fair will offer tips, general information, and insights on making the most of your time at the fair! The Indiana State Fair has been a Hoosier tradition since 1852; this event is packed FULL of activities, rides, concerts, and food. The 2023 theme is The State That Grew the Game, presented by Pacers Sports & Entertainment.
2023 State Fair Information
Dates: July 28 – August 20 (closed on Mondays and Tuesdays)
Admission Cost:
General Admission: $14
Children 5 & Under: FREE
Parking Cost:
Online and at the gate: $10 (Available July 29 through August 21)
Disclaimer: Blog posts may contain affiliate links and/or ads. When you click these links, I may earn a small commission that helps keep this blog running and support my family. This is at no cost to you. If you have any questions, feel free to read my disclaimer and privacy policy. As media, I receive a Media Pass to the Indiana State Fair. As always, my opinions are my own. Thank you!
New to 2023 at the Indiana State Fair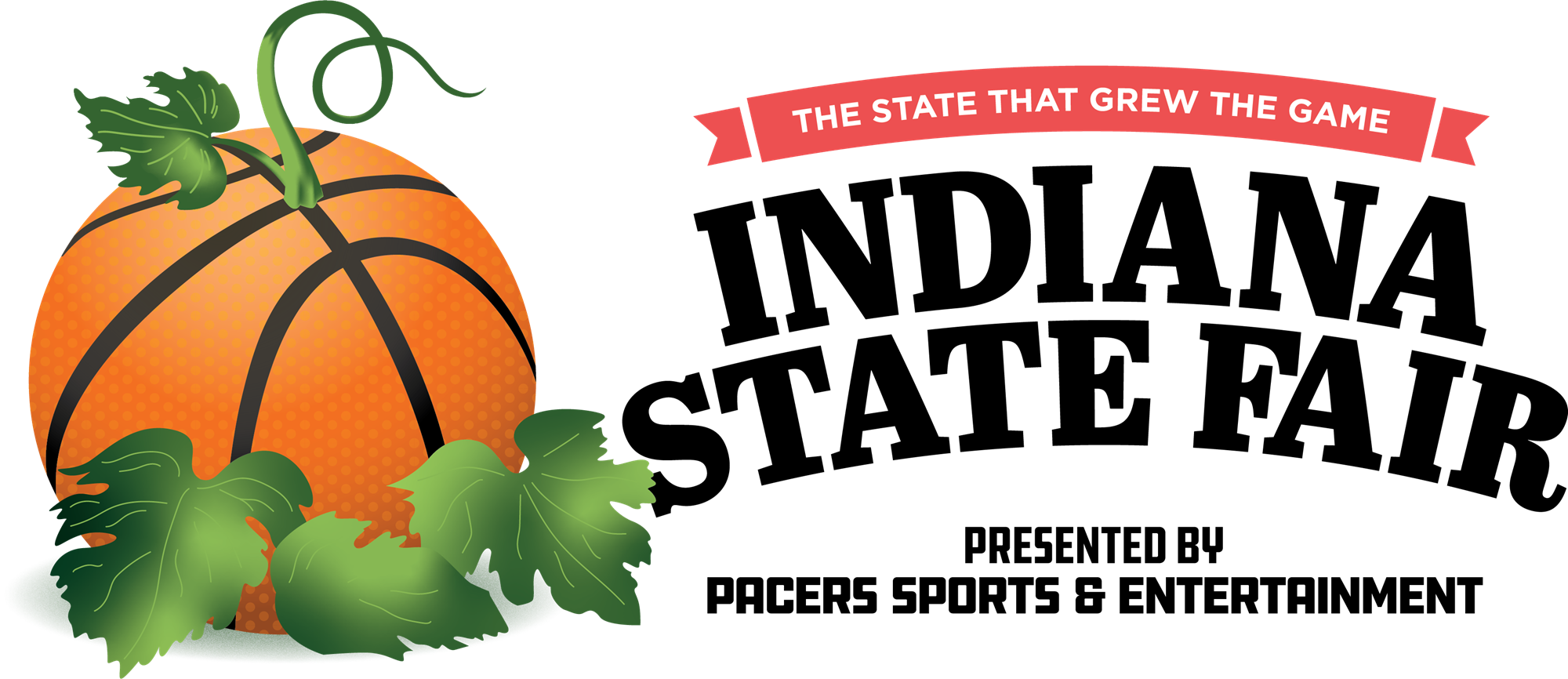 Hoopfest: A Basketball Amusement Park and interactive activities to experience the thrill, joy, and camaraderie that the sport brings located in The Backyard.
City League Basketball Clinics: Boys and girls basketball clinics for ages 7-18 on August 13 (registration required)
The Land of Legends: Indiana's Basketball Legacy: Explore the legacy of Indiana basketball, see iconic memorabilia from the Pacers, Fever, and Hoosiers movie, shoot hoops on a halfcourt, and get a selfie with the world's largest bouncing basketball." Open daily, 9 am – 9 pm.
Indiana Basketball History Exhibit: Explore the history, players, and moments that make Hoosier hoops legendary—daily, 9 am – 9 pm in the Harvest Pavilion.
Pacers Sports & Entertainment Exhibit: "Immerse yourself in the world of Indiana's beloved Pacers, Fever, Mad Ants, and Pacer's Gaming. Interact with players, coaches, life-size bobbleheads, and iconic moments."
Chuck Tayor & Indiana Basketball at that Indiana History Train: In this exhibit, you will be able to explore the game that Chuck Taylor helped to spread, who made him who he was, and the shoe that made him famous—daily 9 am – 8 pm at the MHS Family Fun Park.
Hoosiers Movie Exhibit: The 1951 Chevy that Gene Hackman drove in the movie Hoosiers will be displayed at the Harvest Pavilion.
Otter Adventure: an interactive, up-close-and-personal show at the MHS Family Fun Park. August 2-20 at 11 am, 2 pm and 5 pm.
Xpogo: Extreme Pogo Stunt Team: Competitors on two seasons of America's Got Talent! Daily in The Backyard.
Illuminate!: A light show to immerse all ages into a world of wonder. July 28-Aug 6, 9 am – 9 pm in the Expo Hall
Space Ham: Indiana State Fair's first-ever augmented reality experience! Use your phone to scan the QR code to meet Hammy and his team- daily, 9 am – 9 pm.
Swifty Swine Racing Pigs: Check out the pig races on the east end of the Hoosier Lottery Grandstand every Friday through Sunday.
Parakeet Encounter: Get up close and personal with friendly parakeets in the DNR Building.
The Rope Warrior: executes stunts using a jump rope and is the current Guinness World Record holder for the most "Rump Jumps."
The Mercantile: A new shopping district only daily at AgHort.
Indiana Musicians Showcase: Enjoy the music of local Indiana musicians performing by The Backyard, Wine Garden, and The Taproom.
Fair-a-dise: cool down and splash around in the NEW splash pad in the MHS Family Fun Park.
Pluie Diaper Changing Tables: the world's first, and only, self-sanitizing diaper-changing tables can now be found throughout the fairgrounds.
Tips for saving money at the fair
The fair can get expensive, especially if you are taking a family; here are a few tips for saving money.
Purchase your tickets in advance. There is a special discount for purchasing your tickets in advance, online. You can also take advantage of the Family Packages, which offer discounted family ticket packages.
Check out the "Deals & Discounts" page on the Indiana State Fair website.
$3 Thursdays. Every Thursday, gate admission to the fair will only be $3. Midway rides and food options will also be available at each food stands for $3.
Take advantage of all the FREE things to do at the fair. Here is a list of 100 free things to do there!
Bike to the fair. If you choose to bike to the fair (rather than drive and park), there is free, secured bike parking, AND you'll save $1 off of your admission. Use one of the free secured bicycle racks available off the Monon Trail north of 38th Street. Available Wednesdays, Fridays, and Sundays from 10 am – 9 pm, and Thursdays or Saturdays from 10 am – 11 pm.
Go to the free concerts at the Hoosier Lottery Free Stage.
Stop by the State Fair Information Booths at Gate 6 and Gate 12 for a fair map and FREE sunscreen!
Bring bottled water and snacks. Yes, you are allowed to bring in your own if you have children or medical needs. Water bottles must be sealed at the entrance or empty reusable bottles. Remember, you may not be allowed to bring this into certain areas, AND you must carry it around. Please remember to dispose of your trash.
Free tractor shuttle rides. To get around the fair, tractor shuttle rides are free. Shuttle stops are located throughout the main fair road.
Indiana State Fair Entertainment
Hoosier Lottery FREE Stage – with more than a dozen nights of popular artists, there is bound to be a night you'll want to take advantage of the free entertainment stage (free with admission). All seating is first-come, first-serve, so you'll want to arrive early!
Hoosier Lottery Grandstand Events – attendance to these is free or may require a paid ticket (see schedule and ticket options here).
Midway Rides & Games – No fair is complete without carnival rides. Individual Midway tickets will be $1.50 each, or you can purchase a wristband onsite during the Fair for $40, or online. Wristbands are valid ONLY on Wednesdays, Fridays, and the last Sunday of the Fair (Aug 20). The Ball State Cardinal Super Wheel is a 150-foot-tall Ferris wheel with 36 individual climate-controlled gondolas (tickets are $10/person). The Sleep Number Skyrider will be available for $6 a rider (or 4 Midway tickets, wristbands are not valid on the Skyride).
MHS Family Fun Park – Open daily from 9 am – 8 pm, the Family Fun Park is great for all ages. Go-Karts and pony rides for the little ones will be available in this area for an additional fee. Little Hands on the Bard with 13 interactive barns, The Indiana History Train, The Otter Adventure, Dino Experience, and a splash pad can be found here.
Pioneer Village – Located between the Machinery Field and the Family Fun Park, you'll step back into the 1800s with a visit to the village.
Livestock Barn & Buildings – Are you interested in meeting the sheep, horses, rabbits, llamas, alpacas, mules, donkeys, cattle, chickens, turkeys, ducks, and goats of the 4-H fair? You'll be able to visit them in these buildings.
2023 Indiana State Fair Food
Thirty-one new State Fair foods have been announced for the 2023 season! Take a look at what you'll find. What will you try this year? You can see a description and photos of all the State Fair foods here. Fairgoers can vote on their favorite fair foods at the Information Booths or by scanning the QC codes displayed at each participating "Taste of the Fair" concession stand.
BBQ Pig Wings (Offered by Indiana Pork)
Bratchos (Offered by Urick Concessions)
Buffalo Pork-n-Mac (Offered by Nitro Hog BBQ)
Cherry Lemonade Twister (Offered by Twisted Drinks and Food)
Cherry ShakeUp (Offered by Hi & Mighty)
Chocolate Glazed Popcorn (Offered by Olde Tyme Poppin Korn)
Cinnamon Crunch Corn (Offered by Fairlivin Concessions)
Deep Fried Corn on a Stick (Offered by Cantina Louies by Meatball Factory)
Deep Fried Sandwich Cookie Ale (Offered by Sun King Brewery & Spirits)
Elote Street Corn Pizza (Offered by DG Concession)
Flaming Hot Cheeto Corn in a Cup (Offered by Wilson Concessions)
Gimme S'more Bourbon Shake (Offered by Urick Concessions)
Hoosier Burger Mango (Offered by Black Leaf Vegan, LLC)
Indiana Hardwood Nachos (Offered by Twisted Drinks and Food)
Italian Melt (Offered by American Dairy Association Indiana Inc.)
Lemon Drop Drizzle (Offered by R&W Concessions)
Nutellaphant Ear (Offered by Urick Concessions)
Pepperoni Pizza Pretzel (Offered by Wilson Concessions)
S'mores Funnel Cake (Offered by LT Concessions LLC)
Sirloin Tip Fries (Offered by SW Concessions)
Smoked Bologna Burnt Ends (Offered by Red Frazier Bison)
Spicy Sweet Chili Walking Taco (Offered by Georgia's Kitchen)
Street Corn Pizza (Offered by Swains Pizza on a Stick)
The Dirty Dog (Offered by R&W Concessions)
The Hoosier Slam Dunk Caramel Apple Surprise (Offered by Jessop Candy Products)
The Indiana Grown Burger (Offered by Red Frazier Bison)
Red Frazier Bison Burger 1/4lb Patty, Rice's Farm Quality Meats Bacon, Metal
The Mac Daddy Empanada (Offered by Gobble Gobble)
The Walking Burger (Offered by Indiana Ribeye)
Vanilla Dream Coffee Ice Cream Soda (Offered by Hooks Drug Store Museum and Soda Fountain)
Wicked Chicken N Waffles (Offered by Urick Concessions)
Indiana State Fair

Parking
Parking: Parking is first-come/first-serve and is $10 at the gate. You can purchase a parking pass online for $10 + a convenience fee. Parking is available at the Fairgrounds Infield, South Lot (38th Street), and at the Indiana School for the Deaf (42nd Street)
Accessible Parking – inside of Gate 1 (38th Street entrance)
Drop Off – if you are being dropped off by someone (Uber, Lyft, etc.), have your ride use address 3700 Woodland Avenues, Indianapolis, IN 46205 for the rideshare drop-off location. It is across from Gate 3.
Park 'n Petal – Save $1 off Fair admission when you ride your bicycle to the State Fair and use one of the free secured bicycle racks available off the Monon Trail north of 38th Street and the NEW location at Fall Creek Parkway and 39th Street.
IndyGo Public Transportation – Take IndyGo Routes 4 & 39 for drop-off at the State Fair entrance.
Know Before You Go! – Tips –
New bag policy for 2023: all bags must be 9"x10"x12" or smaller. Fairgoers are NOT limited to the number of bags smaller than 9" x 10" x 12" that they bring in, and all bags will be searched. Empty reusable bottles, cups, and souvenir cups will be permitted. Any carry-in items for family care, such as diaper bags, water or snacks for children, or medical reasons, will be permitted – no medical proof or note is needed.
Guests under 18 must be accompanied by a parent, legal guardian, or chaperone (age 21+) to enter the State Fair after 6 pm. Each adult may chaperone up to six (6) individuals and must remain at the Fairgrounds while the minors they are chaperoning are still present
Only service animals are permitted into the fair; no pets or emotional support animals.
Smoking, including alternative smoking devices such as electronic and/or vapor, is prohibited except in designated smoking areas.
You may leave and re-enter the fair the SAME day with a hand stamp. A new hand stamp will be used daily, available only until 7 pm.
No person in possession of a deadly weapon shall be permitted onto or be permitted to remain on the Fairgrounds (including knives); any person properly licensed to carry a firearm must secure the firearm in a locked compartment of his/her vehicle, and it shall not be visible to a passerby.

Wear comfortable shoes! Lots of walking to be had at the fair. A free shuttle service is available for anyone who wants a lift around the fair (please note the shuttle gets pretty full & there is often a wait on busy days).
Nearby things to do:
Pin It For Later!