I moved to East Central Indiana almost three years ago; before that, I had no experience visiting, working, or living in this area. It was a brand-new adventure. Before living here, I envisioned East Central Indiana (ECI) as a rural farming community that helped me reside closer to Indianapolis. I was wrong in thinking that ECI was only tiny towns, cornfields, and few opportunities. It's so much more!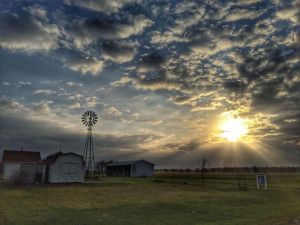 Being a transplant of ECI gives me the unique opportunity to talk about it as an outsider and an insider. Here are a few of the unique reasons ECI is a great place to live, work, and visit.
---
Disclaimer: Blog posts may contain affiliate links and/or ads. When you click on these links I may earn a small commission that helps keep this blog running and support my family. If you have any questions, feel free to read my disclaimer and privacy policy. Thank you!
---
Location
East Central Indiana is within a short driving distance of several big cities: Fort Wayne, Indianapolis, Dayton, and Cincinnati. I love that I live in a small town but can quickly jump on the interstate and be in Indianapolis in less than 45 minutes. The convenience of living near big cities (but not in them) allows us to have day trips as a couple or family without spending extra expenses to spend the night. 
My small town of less than 1,200 may not have fancy restaurants, coffee shops, or retailers, but I can jump in my car and be to my favorite coffee shop in 15 minutes. I don't deal with the lights and sounds of a big city, but I can easily plan a night out in Indianapolis if I want that.
---
Affordability
Affordability is one of my favorite perks of living in East Central Indiana: it's affordable. The cost of living is reasonable, real estate is affordable, and stimulating the economy through shopping and dining is achievable. Living here allows us to live within our means without going into significant debt and financial stress.
The median value of a home in Indiana is $141,700, according to the 2019 Census for Indiana. The median value of homes in select ECI cities compared to a bigger city, such as Indianapolis ($137,000), New Castle: $73,300, Richmond: $88,400, or Marion: $67,800. By looking at numbers alone, it's easy to see the drastic difference in average home cost regarding the price of real estate in ECI. 
With an average household income of $56,300 in Indiana, it's easy to calculate that the cost of real estate in East Central Indiana is financially feasible for individuals and families! Your money goes farther in East Central Indiana!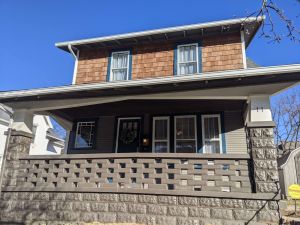 ---
Community
"com·mu·ni·ty" /kəˈmyo͞onədē/, noun: a group of people living in the same place or having a particular characteristic in common.
It's reassuring to know that if my car starts acting up, I can take it to the local mechanic only two blocks away. Or if I need bread and milk, the local grocery isn't far. And I can send the kids to play at one of several parks down the road from us. 
Should there be an emergency, I know the police will show up within minutes. And if I need a certain book, the librarian at my local library will hold it for me. Just within my church, kid's school, and local sports leagues are friends and neighbors living nearby. This is a community, and it can be found in East Central Indiana.
---
Parks
There are two state parks and thirteen natural preserves just in East Central Indiana. This doesn't include the several state parks and lakes that border ECI. Mounds State Park and Summit Lake State Park are both beautiful and offer camping and hiking.
Additionally, there are ample amounts of city parks with playgrounds, walking trails, fishing, swimming, storybook trails, disc golf, basketball, baseball, tennis, soccer, and many other options.
---
Access to higher education
Throughout East Central Indiana there are eight universities and seven Ivy Tech campuses. These include Ball State University, Indiana Wesleyan University, Taylor University, Anderson University, Earlham College, Indiana University East, Ivy Tech Community College, Purdue Polytechnic, Purdue Polytechnic Institute.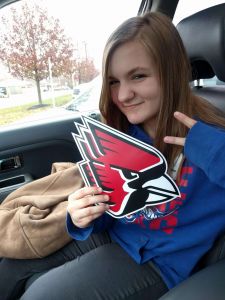 Affordable education is available through choosing in-state education and the option and local employers who offer tuition repayment to their employees (and even employee's children). Additionally, if you live in ECI students have the opportunity to attend college while still living at home.
---
Additional articles on East Central Indiana:
Tour a famous basketball filming location right in the heart of Hoosier country!
Things To Do in Henry County, Indiana
Visit Thistlethwaite Falls in Richmond, Indiana
8 East Central Indiana Pumpkin Patches
Places to Explore in Richmond, Indiana
Luxury Lofts on Main in Cambridge City, Indiana
Where to Eat in Richmond, Indiana
10 Free Places to Play in Richmond, Indiana
---
Pin It!